Lifelong Learning Transitions


While we learn throughout our lives, the quality of our learning often depends on the quality of our educational experiences. Good outcomes early in life can set us up for good outcomes throughout our lives. For many early opportunities are poor, for many opportunities are interrupted because of illness, natural disasters, economic crises, migration and any number of reasons. Many learners have poor outcomes at different stages of their learning journeys, some have forced transitions out of education, but almost universally, in today's world learners will need transitions into or back into education, not just once but many times in their lives. This research network will focus on this theme of transitions as it applies to lifelong learning. It will focus on the transition into and through lifelong learning programmes from the perspective of the learner, the educator, and the education system as a whole. Through comparing and contrasting practice in Europe and Asia, the network aims to significantly add to knowledge and best practice in this field.
Key questions will include:
Transitions In:
How can we target under-represented groups and minorities and how can we help them to overcome the barriers to access that they face in transitioning back into education as adults?

How can we provide lifelong learning opportunities for learners from migrant backgrounds, for ethnic minorities, for learners with disabilities, or learners with mental health or addiction issues, etc.?

How can practices such as the recognition of prior learning (RPL) and validation of non-formal and informal learning (VNIL) assist learners in their transition into lifelong learning programmes?

To what extent can we as educators understand the clash of identities that lifelong learners may experience so that we can better support learners during their transition in?
Transitions Through:
How can we enhance pedagogical and andragogical approaches to developing curricula for successful lifelong learning interventions where students have the opportunity to actively engage and participate in order to develop their human, identity, social, and cultural capital?

How can we identify and implement best practise strategies for supporting learners in their transition through their learning endeavours?
Transitions Out:
How do we instil a belief in learners that learning is a lifelong process and that their working lives may have numerous vertical and horizontal transitions?

How do we prepare them to realise that as they graduate from a programme, it is not necessarily the end of their learning journey, that this is not a finite process, that their lives may not follow an entirely linear course? And that they may return to learning many more times during the course of their lives?

How do we build their resilience to cope with other possible identity shifts that they may experience in their lives?


Network Coordinator: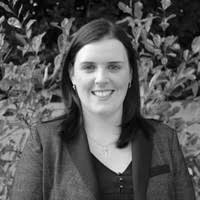 Lyndsey El Amoud, University College Cork, Ireland
Asian Network Co-coordinator:
TBC
European Network Co-coordinator:
TBC
Network Members:
As this is a new network, we are inviting researchers with an interest in this area from Asia and Europe to participate. Please email Lyndsey El Amoud (l.elamoud@ucc.ie) to express your interest.