Research Network 4: National Strategies for Lifelong Learning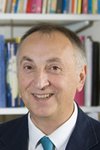 Michael Osborne is Professor of Adult and Lifelong Learning at the University of Glasgow, and experienced in adult education, VET and Higher Education research, development and evaluation.He is Director of the Centre for Research and Development in Adult and Lifelong Learning within the Faculty of Education and Co-director of the PASCAL Observatory on Place Management, Social Capital and Lifelong Learning.
His research has included: Scottish Higher Education Funding Council/National Health Service (Scotland) funded projects concerned with selection of students in medicine and Veterinary Science (WHAP and WHAN); the development of audit tools for stakeholders within Learning Regions (Indicators project under the Network of Learning Regions (R3L) programme) and projects that develop related learning audits (Lilara), and a sustainable network of learning regions/cities (PENR3L); a major ESRC TLRP project on the Social and Organisation Mediation of University Learning (SOMUL).
He is involved in EC-funded LLL projects concerned with the quality of Grundtvig networks (GINCO) and of Learning Regions (R3L+), a KA4 project developing a reservoir of best practice in Learning Regions (Eurolocal) and a KA1 project concerned with tertiary lifelong learning in mid-life (THEMP). He is a member of the team managing the Tempus Project on Lifelong Learning in Palestine. He co-ordinates a study of universities and regional engagement (PURE) in 19 regions around the world, and is co-convenor of a collaborative group within the Universitas 21 group on research universities and their regions. In 2008 he completed two reviews within pan-European projects funded by the EC of training of adult educators in both the UK and Ireland, and of vocational education and training practitioners in these countries, and has since been involved in other projects concerned with the competencies of adult educators in Europe.
He advised the EC in relation to the development of the new integrated lifelong learning programme and was a senior evaluator for the interim review of that programme.  He produced the UK report in 2011 on the country's progress in relation to the EC Adult Learning Action Plan for its Budapest conference. Professor Osborne has a long track-record of developing and delivering qualifications in adult, vocational and lifelong learning. He was responsible at the University of Stirling for setting up and developing the world's first online Masters programme in Lifelong Learning and later an online Masters in Technology-enhanced Learning. He also led the development of a collaborative European Masters programme in Lifelong Learning and Regional development with 6 other universities under the aegis of a Socrates Thematic Network in University Continuing Education (see below).
He was the foundation Director of the Teacher Qualification for Further Education at the University of Stirling, this being the largest programme of initial pre-service and in-service initial training programme for FE lecturers in Scotland. He has been involved in the continuing professional development of FE lecturers though the delivery of post-graduate management programmes. He has supervised numerous Masters and Doctoral theses in adult and lifelong learning, and has published a number of books and articles in the field of LLL, details of which are found at www.gla.ac.uk/schools/education/staff/michaelosborne/.
European Network Coordinator:

Roberta Piazza, PhD in Education (University of Naples), is a researcher on adult education, lifelong learning and career guidance. She is an associate professor in Adult Education and Lifelong Learning at the University of Catania, coordinator of University Postgraduate course in Expert in Job Placement Services, founded by European Social Founds (two editions) and key staff member of University J. Monnet Programme (2009-).
Her main research interests are focused on widening participation to education, lifelong guidance for work transition, teaching and learning in higher education. Her most recent work has been directed towards the field of learning cities and the role of the University in spreading the lifelong learning culture. He has taken part to many EU projects, that contributed to the development of her research interests: INDICATORS, (2004-2006); LILARA (2005-2007); PenR3L (2006-2008); EUROGUIDANCE (2008-2010); NICE2 (2012-2014).
Associate member of PASCAL Observatory (from 2008), member of the Advisory Council Board (2013-), Associate Director in Europe (2014-), she took part to the Apulia Consultative Development Group of the PASCAL PURE project.
She is linked internationally to specialist groups concerned with learning cities LearningCitiesNetwork (LCN Pascal Observatory).
Asian Network Coordinator: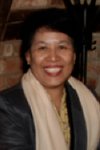 Zenaida Q. Reyes is presently the Dean of the College of Arts and Social Sciences of the Philippine Normal University, the National Center for Teacher Education. Dr. Reyes is also a full professor of Social Sciences, trainer in women studies, women's rights, human rights education, teaching social studies and social sciences, school leadership and educational management, assessment and evaluation, and qualitative research. She has also done researches and publications in the same areas.
She was editorial consultant in integrating gender core messages in teacher education, textbook evaluator, writer of Social Studies books and articles for Elementary and Secondary school students and teachers and reviewer for the Licensure Examination for Teachers. Occasionally, she was also invited by the Department of Education, teacher education institutions and publishing houses as consultant for content and instructional design in Social Studies for basic and tertiary education.
These academic achievements are strengthened by her active involvement in professional organizations such as: president of University Federation of Educators Linked to Deutschland (UNIFELD), former president of Women Studies Association of the Philippines, former board member of UGAT (Anthropological Association of the Philippines), member of Phi Kappa Pi Honor Society, Pi Gamma Mu Honor Society and PNU Honor Society.