Research Network 3: Professionalisation of Adult Teachers and Educators in ASEM countries

Prof. Dr. Ekkehard Nuissl von Rein, director of the German Institute for Adult Education-Leibniz-Center for Lifelong Learning and full professor at the University of Duisburg-Essen/Germany and University of Kaiserslautern.
His main research interests are International adult education, Policy of further education, Research of teaching and learning, Professionalisation in Adult Education.
Asian Network Coordinator: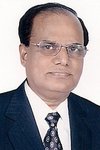 Professor Dr. S.Y. Shah has been serving as the founder Director of the International Institute of Adult and Lifelong Education, New Delhi, since 2002.  Earlier, he held various positions viz; Professor and Director of Adult Continuing Education at Jawaharlal Nehru University, Senior Fellow at the National Institute of Adult Education and Joint Adviser (Education Division) Planning Commission, Government of India.  
Professor Shah has had short stints of teaching and research at various overseas institutions: DAAD Visiting Professor at Duisburg Essen University and Julius Maximilian University, Germany; Erasmus Mundus Visiting Scholar of European Commission at the School of Education , Aarhus University, Denmark; Development Fellow of the Association of Commonwealth Universities at Warwick University in the United Kingdom; Kellogg Visiting Scholar at Syracuse University in the U.S.; Senior Social Science Fellow of the Shastri Indo Canadian Institute at  Toronto University, Canada. He designed and taught several innovative courses, undertaken seventeen research projects and played an active role in planning, implementation, and evaluation of several Adult Education programmes of Governmental and non-governmental organizations especially the National Literacy Mission and Indian Adult Education Association. He has undertaken short term consultancy assignments from UNESCO-India; Commonwealth of Learning ; UNESCO Institute for Lifelong Education ; Indira Gandhi National Open University and Asian South Pacific Association of Basic and  Adult Education.He served as an Expert member of  the Standing  Committee of University  Grants Commission of India,  Adult Learning Documentation and Information Network of the UNESCO Institute for Lifelong Learning, Advisory Board of World Literacy of Canada, Advisor to Rotary Club of India; Executive President of Reading Association of India  and Vice president of Indian Adult Education Association at different points of time. He has over seventy publications to his credit. 
In view of his manifold contributions to the field of Adult Education, he was honoured with Nehru Literacy Award in 2007 and inducted into the International Hall of Fame in Adult Continuing Education of USA in 2015 and nominated as an Honorary Fellow of the UNESCO Institute for Lifelong Learning in 2017. 
He is keenly interested in professionalization of Adult & Lifelong Learning and continues to be the Co- Coordinator of the ASEM Network on Professionalization since 2010.