RN2 Members
Research Network 2 "Workplace Learning"
Members are listed in alphabetical order by country after the introduction of Research Network Coordinator and Co-Coordinator.

Research Network Coordinator: Professor Dr. Karen Evans, University of London, Institute of Education, United Kingdom
Karen Evans is Professor for Lifelong Learning at the Institute of Education, University of London and Research Leader in the UK Economic and Social Research Council (ESRC) Centre for Learning and Life Chances in Knowledge Economies and Societies. She was previously Co-Director of the Centre for Excellence is Work-Based Learning (WLE) Centre at the Institute of Education and Professor of Post-Compulsory Education and Director of the Post-Graduate Centre for Professional and Adult Learning at the University of Surrey. Her main fields of research are learning in life and work transitions, and learning in and through the workplace. She has directed 16 major studies of learning and the world of work in Britain and internationally. Books include Improving literacy at work (2011); Learning, work and social responsibility (2009); Improving workplace learning (2006); Reconnection: Countering social exclusion through situated learning (2004); Working to learn (2002); Learning and work in the risk society (2000). She is co-editor of The Sage Handbook of Workplace Learning (2011) and the Second International Handbook of Lifelong Learning (2012). She is an Academician of the Academy of Social Sciences.
Asian Research Network Co-Coordinator: Professor Dr Ruhizan Mohammad Yasin, Universiti Kebangsaan Malaysia, Malaysia
Ruhizan Mohammad Yasin is a Professor in the Faculty of Education at the Universiti Kebangsaan Malaysia (National University of Malaysia) in Kuala Lumpur. Her field is Technology and Vocational Education (TVET) specialising in curriculum and evaluation. She obtained her PhD from the University of Minnesota, USA. Her research interest is in education for sustainable development and Lifelong Learning. Other than ASEM LLL Hub member, she also involved with international research collaboration with universities in China, Germany and Ireland in the EU Asia Link's DCCD (Design and Implementation of Curriculum on Curriculum Development) project.
European Research Network Co-Coordinator: Associate Professor Dr.

Elina Maslo, University of Latvia, Latvia
Elina Maslo is an educational scientist and has taught Danish as a foreign language at the University of Latvia in Riga since 1994, where she holds an associate professorship. In 2003, she completed her doctorate on young people learning Danish as a second language, and currently works at the Dansih School of Education at Aarhus University, as well as teaching Danish as a foreign language for adults. Her research interests focus on transformative learning processes and identifying teaching/learning methods that make these successful in formal, non-formal and informal learning environments. Workplaces are key learning contexts for adults, including for language learning, which accounts for her interest in Research Network 2.
Associate Professor Dr. Helmut Fennes, Institute of Educational Science, University of Innsbruck, Austria
Helmut Fennes is a researcher and lecturer at the Institute of Educational Science, University of Innsbruck with special focus on non-formal education/learning, intercultural education, citizenship education/learning and youth affaires. He is an internationally recognised expert in international youth work and for European-level training and training of trainers in the youth field, including at the Council of Europe's Directorate of Youth and Sports and as former Director of the Intercultural Centre in Vienna (National Agency of the European Union's youth programmes). His experience includes the development and implementation of numerous national and international research projects in the field of on citizenship education and non-formal education/learning as well as seminars and training courses for teachers, youth workers, youth leaders and trainers in non-formal education in Europe and in the Middle East.
Katharina Lunardon, Austria
Katharina Lunardon has worked as anchor person for the ASEM LLL RN2 network at the University of Innsbruck's Research Centre Education – Generation – Life-course from 2008 and in this context helped to coordinate the network's comparative survey on workplace learning. Her interest's focus on urban learning spaces, transitions from educational institutions to working life and vice-versa, and on the links between teaching and research as a means of strengthening the links between students' interests and the realities of universities as organizations. In 2015 she was seconded to work as Assistant Programme Specialist at UNESCO Institute for Lifelong Learning where she was deeply engaged in the Learning Cities Project of the Lifelong Learning Policies and Strategies Programme.
Professor Dr. Annette Ostendorf, Department of Organisation and Learning, University of Innsbruck, Austria
Annette Ostendorf has held the chair for business education at the University of Innsbruck's School of Management since 2006. From 1989 to 2005, she was Assistant Professor at the University of Munich School of Management in Germany, where she completed her Habilitation thesis on knowledge management discourse. Her current research interests are related to workplace learning, cross-border learning, post-structuralist educational theory, development of vocational competences, portfolio work and textbook research. Her teaching experiences include seminars and lectures in vocational didactics, business education theory and research, management of educational organisations, human resource development and intercultural learning.
Professor Dr. Pier Paolo Pasqualoni, Edith Stein University College of Education, Austria
Pier Paolo Pasqualoni is specialising in adult and higher education research and practice. He published across a wide range of topics, including action research, social movements, mobility and migration. Pier Paolo Pasqualoni is currently holding the positions of a Professor of Educational Science at the Edith Stein University College of Education (Austria) and as an Associate Professor at the International College of NIDA (National Institute of Development Administration, Thailand). While continuing to teach at other universities, he occasionally leaves academia to offer courses on communication, conflict transformation, group dynamics, gender and diversity to professionals.
Email: pier-paolo.pasqualoni@uibk.ac.at
Professor Dr. Jian-Min Sun, Renmin University of China, China
Jian-Min Sun is Chair of the Department of Psychology and professor at the School of Labour and Human Resources at Renmin University of China (People's University of China) in Beijing. He was a Fulbright Visiting Scholar in the College of Business Administration at University of Florida in 2007/08 and received his Ph.D. in Psychology from Beijing Normal University. His research focuses on personality and performance, leadership, human resource management, and cross-cultural differences in the business field. His work appears in journals such as Strategic Management Journal, Journal of Experimental Social Psychology, Leadership and Organizational Development Journal, Sociological Review, Journal of Social Psychology and Management World. He is a member of the International Association of Applied Psychology, the Academy of Management and the Society of Industrial and Organizational Psychology.
Associate Professor Dr. Yuan Dayong, Institute of Vocational and Adult Education at Beijing Academy of Educational Sciences, China
Dr Yuan Dayong is a researcher from Institute of Vocational and Adult Education (IVAE) at Beijing Academy of Educational Sciences (BAES). His research mainly focuses on vocational education and adult education, international and comparative education. Currently he is working on a number of research projects about vocational education in Beijing, especially about the qualification framework in vocational education, the lifelong learning system building. At the same time, he provides consulting and academic service to Beijing Municipal Education of Commission as well as the vocational colleges in Beijing. He is also responsible for international exchanges and cooperation in his institution. He was the academic visitor in University of Cambridge (2009), University of Oxford (2010), University of Bremen (2011) and University of Stirling (2012), and he is the CONFINTEA Scholar at UNESCO Institute for Lifelong Learning in 2014. He published an English book Towards The Learning City of Beijing:A review of the contribution made by the different education sectors (Glasgow Caledonian University), and many articles in Chinese journals.
Associate Professor Dr. Petr Novotný, Masaryk University Brno, Czech Republic
Petr Novotný is Associate Professor at the Department of Educational Sciences, Faculty of Arts, Masaryk University in Brno. His main fields of research are learning, work and innovation. His focus is divided between andragogy (including the elaboration of the subject of workplace learning) and methodology of educational research. Recent publications include Workplace learning. Possibilities of applying the concept of workplace learning in the Czech environment (in Czech). He also edited collection of papers entitled Workplaces as learning spaces (in Czech and in English) and thematic volume of academic journal Studia paedagogica named Educating Adults, both with contributions by members of Research Network 2.
Professor Dr. Milan Pol, Masaryk University, Brno, Czech Republic
Milan Pol is Professor of Education and Dean of the Faculty of Arts, Masaryk University in Brno, Czech Republic. In his research, education and development activities he focuses on the development of schools as institutions, specific organisations and communities and on evaluation in education. His recent research projects concern inclusion in schools as a leadership challenge, leadership of organisational learning in schools, school culture, democracy in schools, and the lives and professional paths of school leaders. Recent years, he has intensively been involved in quality assurance processes in higher education institutions across Europe. Also, he is serving as the editor-in-chief of education-focused and interdisciplinary-driven academic journal Studia paedagogica (www.studiapaedagogica.cz).
Ulrik Brandi, Associate Professor, Danish School of Education, Aarhus University, Denmark
Ulrik Brandi is an Associate Professor in Organisational and Workplace Learning at the Danish School of Education, Aarhus University. Ulrik holds a PhD in Organisational Learning from Learning Lab Denmark, Aarhus University. Ulrik's research interests include workplace and organisational learning and change, knowledge sharing, and innovation. He studies how organisations and its members learn new behaviour, practices and share knowledge, and studies the factors that facilitate or impede formal, non-formal and informal learning processes in workplaces and organisations. He is the author of several articles and book contributions on workplace and organisational learning and has directed and participated in several research projects, national as well as EU projects, studying learning in workplaces and organisations. Ulrik is currently leader for the research programme 'Learning, Innovation and Sustainability in Organisations' (LISO) at AU's Danish School of Education.
Associate Professor Dr. Bent B. Andresen, Danish School of Education, Aarhus University, Denmark
Bent B. Andresen is a researcher at The Danish School of Education (DPU) at Aarhus University's Copenhagen campus. He is also member of the IFIP working group on lifelong learning. His research interests include: teaching and learning throughout life and under different circumstances, pedagogical analysis, the application of digital technologies into educational settings, methods of research and assessment. He has written several books, contributed to others and written numerous articles and conference papers.
Associate Professor Hanna Toiviainen, Faculty of Education, University of Tampere, Finland.
Hanna Toiviainen is Associate Professor of adult education at the Faculty of Education, University of Tampere, Finland. Her research and teaching focus on adults' learning in the changing working life particularly in the context of interorganisational and multiprofessional networks. Drawing on activity theory and Developmental Work Research her publications deal with an interventionist approach aiming at the development of the tools and practices of learning in industrial as well as in service production. She has been actively involved in several European research partnerships and is a co-editor of the book 'Working and Learning in Times of Uncertainty: Challenges to Adult, Professional and Vocational Education' (2015). Current research partnerships focus on networking concepts of digital service production in Finland, and on Adult Education for active participatory citizenship in Europe.
Professor Dr. Valérie Cohen-Scali, Conservatoire National des Arts et Métiers, Paris, France
Valérie Cohen-Scali is a social psychologist and Professor of Adult Education at the Conservatoire National des Arts et Métiers, Paris, France. She also contributes to the work of the university's Research Centre in Educational Sciences and co-directs her department's research group on professional identity in adult education. In addition, she is Associate Researcher at the Laboratory of School and Career Counselling, which is part of the National Institute of Studies on Work and Career Counselling in Paris, and Associate Editor of the journal L'Orientation Sco-laire et Professionnelle [School and Vocational Guidance]. Her research interests concern the development of professional identity in young adults who work while studying, organisational socialization, and the evolution of identity and competences of training, counseling and social work professionals.
Dr. Padma Ramsamy-Prat, Centre de Recherche sur la Formation (CRF) Paris, France
Padma Ramsamy-Prat is researcher at CRF-Conservatoire National des Arts et Métiers where she received her Ph. D in Adult Education. She is a lecturer in interpersonal communication in Masters' programmes at the Université de Cergy Pontoise. She is qualified by la ComUE (Communauté d'Universités et d'Etablissements). For her Ph. D research, she worked on a national programme "Educating the Patient" involving 4 French universities. Her professional activities consist in analysing the activity of practitioners in service-oriented organisations and designing team management programmes. She participated in EU-funded projects with UK partners. Her current research is HeSam (Hautes Etudes Sorbonne Arts et Métiers) funded and concerns the work of the museum educator.
Dr. Gábor Erdei, University of Debrecen, Hungary
Gábor Erdei is General Deputy Director at National Institute of Vocational and Adult Education in Budapest, parallel Senior Lecturer in the Department of Andragogy at the University of Debrecen's Institute of Educational Sciences. Having completed his Ph.D. on the role of companies in adult learning in Hungary's Northern Great Plain Region, his research and publications focus on workplace learning and include regional and social development and adult education, cultural institutes and adult learning, leisure time and learning time in adulthood. In addition, he has participated in a number of EU research projects funded under the Erasmus, Grundtvig and Leonardo chapters of the Lifelong Learning Programme as well as under the Interreg programme.
Dr. Divya Upadhyaya Joshi, Kumaun University, India
Associate Professor Dr. Divya Upadhyaya Joshi is currently working as a Deputy Director at the University Grants Commission-Academic Staff College Kumaun University, Nainital, Uttarakhand, India. With a training background in Political Science and gender studies from Kumaun University, where she earned her graduate and undergraduate degrees, Dr. Joshi received the National Award (First Prize) from the Indian Institute of Public Administration (IIPA) in its All India Case Study Competition in 2011. Her research focused on gender, environment, and rural development issues. In addition, she is also a founder member and Associate Editor for the QUEST – The Journal of UGC-ASC, Nainital since 2007.
Associate Professor Dr. Kenji Hirata, Toyo University, Japan
Kenji Hirata is Associate Professor in the Department of Social Psychology at Toyo University in Tokyo. He received his first degree from Waseda University and his doctorate from the Tokyo Institute of Technology. He is a specialist in "expert science", which studies the acquisition, assessment and management of knowledge, ability, skill and competence from the view-points of both psychometrics and informatics. Before moving into academic life, he spent 17 years as a training and e-learning developer in a management consultancy company, during which time he also acted as a consultant for organisational development and human resource management. He now continues with his consultancy work from his university base, particularly for workplace learning issues. He has also contributed as national delegate to the development of ISO-based training standards, in this context also serving as vice-president of the society for human resources mark-up language, ISO editors in Quality management for technology based learning and competency modeling, and national committee member in several industries, embedded technology, bio-technology, IT, healthcare and infrastructure industries.

Associate Professor Dr. Daiva Bukantaite, Vytautas Magnus University, Lithuania
Daiva Bukantaite is Vice- dean in the VMU Music Academy and Associate Professor in the Department of Music theory and pedagogy. In Vytautas Magnus University she works since completing her PhD in education there in 2005. Her doctoral research was in the field of learning network organizations. Currently, she in particularly interested in workplace learning, learning organizations, education management and marketing, music education and performers training.

Associate Professor Dr. Nor Aishah Buang, Universiti Kebangsaan Malaysia, Malaysia
Nor Aishah Buang is a Professor in Educational Science at the Universiti Kebangsaan Malaysia (National University of Malaysia), where she has worked since 1988 after earning first and second degrees in the USA (BA in Economics at California State University and MA in Education at the University of Minnesota, Duluth). She returned to the USA to complete a PhD in Education at Indiana State University, Bloomington in 1994, specialising in curriculum and instruction, following this up with a second MA in Business Administration in 1999 from her home university. She is a visiting member of the academic staff at Malaysia's Multimedia University and Bandar Utama College; she additionally works as a training and research consultant for the Multimedia Development Corporation, the Technopreneur Development Centre, INSKEN (Institut Keusahawanan Negara) and KOPERTIS (Centre for Private Universities in Sumatera) in Indonesia. Currently is an associate member and coordinator for Center for Small & Medium Enterprises Development (CeSMED) at UKM.

Dr Helen Bound, Institute for Adult Learning (IAL), Singapore
Helen heads the research Centre for Work and Learning (CWL) within IAL. CWL's research contributes to policy and practice in the continuing education and training sector in Singapore with significant impact. Helen's research interests focus on learning across a wide variety of contexts, including workplace learning, learning in high technology environments, professional learning and learning through collaborative activity. She has published widely on a range of topics including professional learning and development of continuing education/vocational teachers, workplace learning, generic skills, dialogical enquiry, learning spaces between classroom and work and the development of research instruments. Her most recent publication (with Peter Rushbrook) is Towards a new understanding of workplace learning: The context of Singapore. Helen has a background in vocational training and education, having coordinated the Bachelor of Adult and Vocational Education at the University of Tasmania, (Australia) and before that spent some years as a trade union trainer. Her experience teaching in Australian secondary schools is the source of her deep interest in pedagogy and learning.

Areeya Rojvithee, Thailand
Areeya Rojvithee now works as Freelance Consultant on HRD, Migration, Labour Affairs, Gender and Skill Development, etc. Her experiences worked with the ILO on Skills for Green Jobs, with the Asian Development Bank on Agreed Frame Work for Mutual Recognition Skills and Qualifications in the GMS as the Gender and Social Development Specialist and Skills Development Specialist, following a long and distinguished career in the Thai government service, rising to become Deputy Director General in the Department of Skill Development at the Ministry of Labour. She holds B.A. on Political Sciences ( Second Class Honours) from Thammasat University, an M.P.A. from Chulalongkorn University in Bangkok and a Diploma in Social Planning from the London School of Economics and Political Science (UK), also got German Scholarship on Skill Development Management and Training . She joined the Thai civil service in 1973 and spent four decades working in labour affairs, skill development and international affairs before her retirement from active government service in 2009. Throughout her career, she remained active in vocational training policy research, with particular interests in gender issues and regional development in Asia. She was a founding member of the ASEM-LLL Advisory Board and has been an active member of its workplace learning research network since its inception. Currently, she got invited to be the External Lecturer teaching at the School of Economics and Public Policy, Srinakarinwirot University in Bangkok in the subject Current Economic Problems and Issues linking with the OECD WIKIGENDER University in Paris and also working as Consultant for Japanese Industries in Thailand.

Professor Dr. Patcharawalai Wongboonsin, Chulalongkorn University, Thailand
Patcharawalai Wongboonsin is Professor of Demography at the College of Population Studies, Chulalongkorn University in Bangkok, specialising in population & development, human development, economic and non-economic driven migration in Asia. Administratively, she is the founder and Director of Human Development & Migration Studies Center at the College of Population Studies while also serving as Deputy Executive Director for academic affairs at the ASEAN Studies Center, Chulalongkorn University, a member of the Executive Board of the university's Institute of Asian Studies. She completed her postgraduate studies at the University of Pennsylvania (USA) and her PhD at Kyushu University in Japan. An expert of international standing in her field, she is ex-Deputy Director of the Thai European Studies Centre, member of the East Asian Economic Cooperation Council, founding member of Kyoto International Consortium for Asian Studies, while representing Thailand in the East Asian Network Think Tank. In addition, she is chief editor of the Journal of Demography.

Associate Professor Dr. Chompoonuh K. Permpoonwiat, Srinakharinwirot University, Thailand
Chompoonuh K. Permpoonwiat is an Associate Professor in Economics at School of Economics and Public Policy, Srinakharinwirot University, Bangkok. She received her Ph.D. in Economics from the University of Utah (USA) specializing in public economics, economics of gender and development, and quantitative methods. Her research interests are in public policy analysis related to local public finance, transportation, human resource development, and natural resource and environmental issues. She has been also appointed to be one of the management committees among other leading economists in Thailand for the Program in the Advanced Certificate Course in Public Economics Management for Executives at the King Prajadhipok's Institute.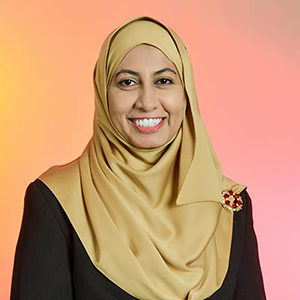 Sahara Sadik, Principal Researcher, University of Singapore
Sahara is a member of IAL's Centre for Research in Work & Learning. She holds a Masters in Comparative Politics from the London School of Economics & Political Science in 2012. Her research interests pertain to the employability of workers amidst the changing nature of work. She has worked on a comprehensive study of the learning and development of non-permanent workers in Singapore, and is currently working on a comparative research study on the understanding of talent in a rising Asia. Prior to joining IAL in 2014, Sahara worked in a number of government agencies, including the Ministry of Education, and the Agency for Science, Technology and Research where she served in a range of portfolios that included corporate communications, and policy planning.
Dr. Lesley Doyle, School of Education, University of Glasgow, United Kingdom
Lesley Doyle is a lecturer in Education at the University of Glasgow, and experienced in education transitions (including of young adults), pre-vocational and VET research and evaluation. She is Deputy Director of the European Centre of the PASCAL Observatory on Place Management, Social Capital and Lifelong Learning. She s Research Advisor for the PASCAL Universities for a Modern Renaissance (PUMR) project which works with universities to enhance their collaboration with external partners from business, industry, civil and voluntary services and the community. Her research has included: projects that develop learning audits (Lilara), evaluations of Vocational Education & Training Programmes, a comparative study of VET and career pathways in English, Scottish and American schools and co-investigator on a study of universities and regional engagement (PURE) in 19 regions around the world. She is trained as a teacher both at school and vocational college level, and contributions to various teacher training programs.

Dr. Natasha Kersh, University of London Institute of Education, United Kingdom
Dr. Natasha Kersh is researcher, Masters' programmes' tutor and doctoral students' supervisor at the department of Lifelong Learning and Comparative education, Institute of Education, University of London. Natasha's research work has centered on issues of workplace learning, post-compulsory education and training, lifelong learning and comparative education. Since Natasha joined the Institute of Education in 2002, she worked on a number of national and international projects such as EU funded projects and UK-based ESRC (Economic and Social Science Research Council) funded initiatives . Her professional activities include membership of the International Advisory Committee of the refereed journal "Research in Comparative and International Education'. Her research initiatives involved developing her research and organizational skills through activities such as working on a various research projects, publishing her work, disseminating her research in national/international, conferences, peer reviewing academic publications, participating in national/international research networks/centres.
Associate Members
Reinhard

Nöbauer, Senior Expert in the Austrian Federal Ministry for Education, Science and Research, Austria
Reinhard Nöbauer is senior expert for international co-operation in TVET. His main interests are dual training and school based TVET at upper secondary level and TVET system development. He has a long time experience in TVET co-operation in many countries on four continents. He is currently the Austrian senior official in the ASEM education process and has previously worked for the European Commission and CEDEFOP
Associate Professor Dr.

Guibin Mu, Hebei University, China
Guibin Mu is Associate Professor at Hebei University School of Educatiion's Department of Psychology in Baoding in northern China. He began his career as an information and educational technologist before completing his Ph.D. in human resources development at Renmin University of China, since which time he has collaborated and published together with Jian-Min Sun. His research interests lie in learning in organisations and working life, human resource development and knowledge management.
David Williamson, Graduate and Professional Studies, University of Limerick, Ireland
David works with organisations and work-based learners to identify upskilling needs to support organisation effectiveness, career advancement, and aligns these skills needs with a range of flexible programmes and other support at the University of Limerick. David supports the design and development of new programmes and modules and micro-credentials. David is a Registered Technology Transfer Professional (RTTP) and has previously held roles as Director of External Services at the University of Kent Business School where he was responsible for Professional and Executive Education, together with Knowledge Transfer, consultancy, entrepreneurial learning, incubation, philanthropy and Alumni networks. Prior to this David was Director of Knowledge Transfer for the Leeds City Region Universities (including the Universities of Leeds, Huddersfield, Leeds Beckett and York), Head of Business at Bradford School of Management, and Business Advisor Team Manager at Business Link Calderdale and Kirklees in the UK. David is the co-ordinator of UL's input into the annual Limerick Lifelong Learning Festival.

Researcher Ilona Gehtmane-Hofmane, Univeristy of Latvia, Latvia
Ilona Gehtmane-Hofmane is a Researcher at Scientific Institute of Pedagogy, Faculty of Education, Psychology and Art of the University of Latvia and Coordinator at Latvian Association for People Management. Ilona Gehtmane-Hofmane acquired the qualification of practical psychologist, master's degree in Pedagogy and is currently continuing doctoral studies in the field of adult education. Ilona Gehtmane-Hofmane has participated in numerous international and local scientific research projects acquiring research experience that has enhanced her scientific research activity especially in the field of adult learning. Ilona Gehtmane-Hofmane is a lecturer of the study programme "Human Resources Management" at the College of Law and an assistant lecturer of the Master's programme "Educational Treatment of Diversity" at the University of Latvia. Ilona Gehtmane-Hofmane has experience in the field of Human Resource Management and Development.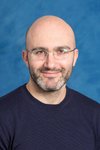 Dr Nicola Pensiero, LLAKES Centre for Research on Learning and Life Chances, UCL Institute of Education, UK
Nicola Pensiero is a sociologist at LLAKES Centre for Research on Learning and Life Chances, UCL Institute of Education, where he joined in 2013 after completing a PhD at the European University Institute. His general interests lie in stratification and inequality, education and political economy. His research focuses on skills, education systems, and social class. He has recently completed a research project funded by the Nuffield Foundation to study the role of after-school programmes in England in contributing to skill formation and social mobility among adolescents. He has worked extensively on large scale skill surveys such as PISA (Programme for International Student Assessment), IALS (International Adult Literacy Survey), PIAAC (Programme for International Assessment of Adult Competences) to analyse the macro determinants of academic performance and achievement levels and inequality from a cross-country perspective. He has published articles in Oxford Review of Education, Comparative Education Review, British Educational Research Journal. He has provided consultancy for UK government departments and Nuffield Foundation, as well as for European Commission.