RN3 Members
Research Network 3 "Professionalisation of Adult Teachers and Educators in ASEM countries"
Members are listed in alphabetical order by country after the introduction of Research Network Coordinator and Co-Coordinator.

Research Network Coordinator: Professor Dr. Ekkehard Nuissl von Rein
Prof. Dr. Ekkehard Nuissl von Rein, director of the German Institute for Adult Education-Leibniz-Center for Lifelong Learning and full professor at the University of Duisburg-Essen/Germany and University of Kaiserslautern. His main research interests are International adult education, Policy of further education, Research of teaching and learning, Professionalisation in Adult Education.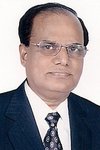 Research Network Co-Coordinator: Professor Dr. S. Y. Shah, Jawaharlal Nehru University, New Delhi, India
Syed Yusuf Shah (M.A.; M.Ed; M.Phil; PhD) is a Professor of Adult Education at Jawaharlal Nehru University, New Delhi, India where he served as the Director of Adult Education for over a decade. As the founder Director of the International Institute of Adult and Lifelong Education, New Delhi, India since 2002 and Vice President of Indian Adult Education Association during 2003-2009, he is closely connected with the professional activities of nongovernmental organizations. Earlier, he served as a Senior Fellow at the National Institute of Adult Education, New Delhi and Joint Adviser, Education Division, Planning Commission, Government of India. Professor Shah had short stints of teaching and research at various overseas institutions: as a DAAD Visiting Professor at Duisburg Essen university, Germany; Erasmus Mundus Visiting Scholar of European Commission at School of Education of Aarhus University, Denmark; Development Fellow of the Association of Commonwealth Universities at Warwick University in UK; Kellogg Visiting Scholar at Syracuse University in USA; Senior Social Science Fellow of the Shastri Indo Canadian Institute at Toronto University, Canada. During his professional experience spanning over three decades, he has undertaken twelve research/evaluation projects sponsored by the UNESCO-India, Commonwealth of Learning, UNESCO Institute for Lifelong Education, Indira Gandhi National Open University, Directorate of Adult Education and Asian South Pacific Bureau of Adult Education. He has published twelve books and sixty six papers and made over thirty presentations at international conferences. He has been an expert member of several committees of the National Literacy Mission, University Grants Commission, World Literacy of Canada and some of the Universities and State Resource Centers of Adult Education in India. Professor Shah is a recipient of Nehru Literacy Award (2007). His research interests include the study of Adult Education Policy, Training and Professionalization.

Professor Dr. Huang Jian, Institute of Vocational and Adult Education, East China Normal University, China
Huang Jian is a professor and the head of the first Graduate program in Adult Education/HRDE of East China Normal University in China. Her main interests focus on workplace learning and human resource development, organizational learning and learning organization, continuing professional development, lifelong education policies, learning communities, program planning and instructional design. She is a Fulbright Advanced Scholar (2007-2008) and the scholar financed by Pujiang Project. She is also the Vice President of Academic Committee of Chinese Association of Adult Education, Vice President and Secretary General of the Committee of Adult Higher Education. She has published more than 80 journal papers and 20 books in the related fields.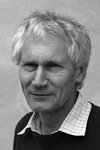 Professor Bjarne Wahlgren, Danish School of Education, Aarhus University, Denmark
Bjarne Wahlgren is professor of adult education and director of The National Centre of Competence Development, Denmark. For many years he has been working with motivation and participation in adult education. Today his research is focusing on transfer of knowledge and skills from the training situation to the implementation in the workplace. Recently he has published a textbook on adult learning.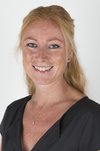 Assistant Professor Kristina Mariager-Anderson, Danish School of Education, Aarhus University, Denmark
Dr Kristina Mariager-Anderson is an Assistant Professor at the Danish School of Education, Aarhus University. She has worked on projects within the areas of adult education, vocational education and training and career guidance especially targeting low skilled adults. Her particular research interest is the cross field between adult education and career guidance. Kristina has expertise in qualitative research methods such as interviews, observation and document analysis as applied in national and international projects (e.g. Guidance strategies of the Adult Education and Continuing Training Centres in Denmark, Narratives of learning from the low skilled (a Cedefop project), New roles for the Adult Education Teacher).

Professor Dr. Regina Egetenmeyer, Julius-Maximilians-Universität Würzburg, Germany
Regina Egetenmeyer, Prof. Dr., Professor for Adult and Continuing Education at Julius-Maximilians-University of Würzburg in Germany. Her main emphases of research are international and comparative adult educational research, informal learning in the workplace and professionalisation in adult education. Furthermore she focuses her research on the question of academic professionalisation and on the question of personal mobility and professionalisation

Susanne Lattke, German Institute for Adult Education, Germany
M.A. degree in romance philology and history (universitiy of Frankfurt); M.A. degree in adult education (university of Kaiserslautern). Has been working since 1995 at the German Institute for Adult Education (Bonn) in various positions. Currently she is a research associate in the programme "Professionalism" of the DIE's Centre for Research and Development. Key areas of interest beside the professional development of adult educators include international adult, education, EU policy on adult education, lifelong learning concepts and policies. From 2003 to 2010 she has been Secretary General of the Consortium of European Research and Development Institutes for Adult Education (ERDI). Major international projects relating to professionalisation she has been involved in include: "European Master in Adult Education" (evaluation of the development and implementation of a joint degree course in adult education); "European Research Group on Competences in the Field of Adult and Continuing Education" (coordination of an international research group on issues related to the professional development of adult educators), "Qualified to Teach (QF2TEACH)" (Research on core competences of adult learning facilitators and development of a transnational qualification framework for this group). She is currently working on a PhD thesis on university degree programmes for adult educators in Europe.

Associate Professor Jean-Philippe Georget, Université de Caen, France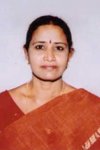 D. Uma Devi, Sri Krishnadevaraya University, India
D. Uma Devi has formerly worked as Research Associate and presently working as Assistant Director, Centre for the Study of Social Exclusion and Inclusive Policy, S.K. University, Anantapur – 515003, Andhra Pradesh, India. She had her Masters degrees in Adult Education, Sociology and Education and Doctoral degree in the discipline of Adult Education. She has published 80 papers and completed 3 research projects and handling another 3 major research projects. Presently she is working on the constraints and compatibilities of education among primitive tribal girls: A Comparative study in Andhra Pradesh and Kerala states and education of the marginalized girls in Andhra Pradesh.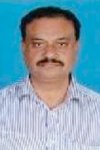 P. Adinarayana Reddy, Sri Venkateswara University, India
P. Adinarayana Reddy is the Director and Head, Department of Adult and Continuing Education, Sri Venkateswara University, Trirupati – 517502, Andhra Pradesh, India. He received his masters and doctoral degrees in Adult Education. In addition, he possesses Masters in Education. He has been working in the field of Adult Education for the last 30 years and has published 110 papers, 46 books on various themes of adult education, completed 34 research projects, awarded with Sardar Patel Literacy Award (2003). Presently he is working on the Inclusive growth among tribal women, impact of career orientation programmes in promoting employability among youth.

Professor Dr. Dae-Bong Kwon, Korea University, Seoul, Korea
Dae-Bong Kwon is a professor of LLL and HRD at Korea University where he worked as Director of Educational Research Institute, Director of Continuing Education Institute, and Dean of College of Education & Graduate School of Education. He served as the 5th president of the Korea Research Institute for Vocational Education & Training (KRIVET), and a consultant for the World Bank. He also served as the founding president of the Korean Association of Human Resource Development, and the 23rd president of Korean Society for the Study of Lifelong Education. His research interests lie in the areas of international and comparative education in LLL and HRD. He earned Ph.D. in Adult & Continuing Education from Michigan State University, USA.

Dr.paed. Svetlana Surikova, University of Latvia, Latvia
Svetlana Surikova is Doctor of Pedagogy (Dr.paed.), a senior researcher at the Scientific Institute of Pedagogy of the Faculty of Education, Psychology and Art of the University of Latvia. Her scientific interests are related to the research of professionalization of adult educators, effectiveness and quality assurance in adult and continuing education as well as interaction between social innovation and education, challenges faced to the promotion of social innovation from the perspective of education. She has experience of participation and management of international and local research projects. The findings of the research were presented in various Latvian and international conferences and published in more than 50 papers. Since 2008 Svetlana is a member of the research network 3 "Professionalisation of Adult Teachers and Educators in ASEM countries" of the ASEM Education and Research Hub for LLL. Since 2010 she is a member of the global, multi-disciplinary scholarly research community ResearcherID.

Professor Dr. Vaiva Zuzevičiūtė, Vytautas Magnus University, Lithuania
Vaiva Zuzevičiūtė is a professor of the Department of Education, Faculty of Social Sciences. She defended  master's degree in education (1995), and also a master's degree in public management (1998), defended doctoral thesis in 2005 in the field of higher education didactics, and in 2008 completed a habilitation procedure in the field of lifelong learning culture. Vaiva's scientific interests are on tendencies and theory of adult education, didactics of higher education. Vaiva Zuzevičiūtė has classes in all three cycles of higher education, among the courses; Management of Profects in Education, Dimensions of Intercultural Learning, Researching Adults' Learning Needs, Lifelong Learning strategies and other. Also, professor develops and implements distance education courses and consults on curriculum development methodology, and actively participates in research and educational activities (she is a member of the Board of National Association of Distance Education, of Baltic Association for Research in Adult Education, acts as an institutional coordinators for Asia Europe Meeting, Adult Education HUB).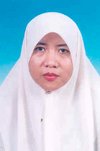 Professor Dr. Kamisah Osman, Universiti Kebangsaan Malaysia, Malaysia
Associate Professor Dr. Kamisah Osman is currently the Head of Quality Management at the Faculty of Education, The National University of Malaysia. She obtained her Masters in Science Education and Phd in Science Education from the Centre for Science and Technology Education, The University of Manchester, United Kingdom. Currently she is actively involved in maintaining the Quality Assurance processes at the university as well as national level. Besides, she is also actively conducting research and hence publication in her area of interest; science education and thinking skills. She is an Editorial Board member of the Eurasian Journal of Science and Mathematics Education, Science Education Review as well as Review of Journal of Research in Science Teaching. She is also an active member of European eLearning Think Thank (eLTT) Group and play a major role as evaluator of students' learning and retention. This project is fully funded by under the auspices of EDUCAUSE project funded by Bill and Melinda Gates Foundation.

Dr. Adelaida C. Gines, Philippine Normal University, the Philippines
Adelaida C. Gines is currently the Vice President for Academics of the Philippine Normal University. She was also the former Dean of the College of Arts and Social Sciences and Department Head of the same University in both the undergraduate and graduate levels. She is a Registered Guidance Counselor, a CHED Technical Committee member for Guidance and Counseling, an educator, a research mentor in the undergraduate and graduate levels, a writer of elementary and tertiary textbooks, an executive assessor of MERALCO middle managers, a project/program manager, initiator, designer and resource speaker of training programs for senior and middle school managers, helping professionals and student leaders. She is also the only Filipino trainor of International Deans' Course for South East Asia based in Germany since 2007. Moreso, she is the founding president and president for five years (1998 – 2003) of the Philippine Association of Psycho-Social Helping Professionals (PAPSHP). Currently, she is the National Executive Vice President for State Universities and Colleges for Teacher Education Association (SUCTEA). Additionally, she was the treasurer, P.R.O. and presently the auditor of the Philippine Guidance and Counseling Association (PGCA).
Finally, she finished her Ph.D. in Psychology at the University of Santo Tomas, M.A. at the University of the Philippines (UP Diliman) and BSEd at PNU. She has also post doctoral trainings/fellowships at the Kassel University, Humboldt University Zu Berlin and Osnabrüeck University, Germany, specifically, modules on Organizational Management and Development, Leadership, Teaching and Learning, Research Management and, Prevention and Management of Conflict.

Professor Atanacio Panahon II, Ateneo de Manila University, the Philippines
Atanacio Panahon II is both an academic and a practitioner. He is an international investment banker with years of experience working as a senior officer for several financial institutions in Asia and Europe. Prof. Panahon graduated from Ateneo de Manila University (MBA) and the University of the Philippines (MTM) and currently teaches at the European Studies Program and the Graduate School of Business of the Ateneo de Manila University. He is a contributing author to three (3) internationally-published books, namely "The Future of European Studies in Asia" (Singapore, 2008), "Frameworks for Supporting Lifelong Learning" (Beijing, 2010), and "Teachers and Trainers in Adult and Lifelong Learning" (Frankfurt, 2010). Prof. Panahon sits in the Board of Trustees of Alliance Graduate School and acts as the President of a Philippine financial consultancy firm.

Dr. Simona Sava, West University of Timisoara, Romania
With over 15 years of experience in education, training, research and project & programme management, Simona Sava works as a Professor of adult education at the Department of Educational Sciences, Faculty of Sociology and Psychology, West University of Timisoara; she is also the director of the Romanian Institute of Adult Education (IREA), providing teaching and training at BA and MA level, research, project management and being well know as a Romanian specialist in the field of adult education and lifelong learning. After graduating the university, she has been working into higher education, and in the last 10 years she has been running a pedagogical research institute in the field of adult education, both from a scientific and a legal point of view. She is constantly invited as guest professor in other European universities (eg. Jan-March 2009, guest professor at the University Duisburg-Essen, Germany), or as European expert for the European Commission. She was also Vicepresident of the European Consortium of Research and Development Institutes of Adult Education – ERDI."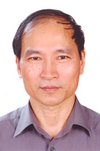 Thu Quang Dinh, Hanoi National University of Education, Vietnam
Thu Quang Dinh is the Chief of International Relations Office, Hanoi National University of Education (HNUE). He is also Director of the Center for International Education & Training. He has been teaching for Hanoi National University of Education as a Senior Lecturer, Department of Foreign Languages, HNUE since 1978. His career includes involvement in the continuing education sector as HNUE coordinator of the distance-learning project funded by the Belgium Government (1998-2008). In recent years he has been working as local consultant for a number of national education projects, including the development of programs towards life-long learning in Vietnam.