RN4 members
Research Network 4 "National Strategies for Lifelong Learning"
Members are listed in alphabetical order by country after the introduction of Research Network Coordinator and Co-Coordinator.

Research Network Coordinator: Dr. Han Min, National Center for Education Development Research, China
Han Min is a Doctor of Pedagogy, the deputy director general/senior research fellow of the National Center for Education Development Research, Ministry of Education of China. He is the vice president of the Lifelong Education Branch, the Educational Strategy Society of China; and member of governing board (alternate) of the UNESCO Institute for Lifelong Learning (UIL). His research interests are focused on education policy, planning and administration, especially connected with lifelong learning, adult and continuing education theories and policies. In the past several years, he took charge of key national reports related to lifelong learning for all, such as National Report on Mid-Decade Assessment of Education for All in China (2008), China's Literacy: Challenges and Transformation (2009), National Report on Education for All in China: Focusing on Education for the Disadvantaged (2010). He also took part in the policy making of the national education plan for 2010-2020, serving as a leader of the continuing education strategy research team.

Dr Allie Clemans, Monash University, Australia
Allie Clemans is a senior lecturer in the Faculty of Education at Monash University in Australia. She teaches and researches in the area of adult education and lifelong learning. This work spans diverse learning contexts – workplace education, vocational education and training (VET), adult community education and higher education. She has published in the area of professional learning as it relates to the development of educators and their educational practices. Another area of research activity revolves around the capacity of lifelong learning to enhance participation and to transform livelihoods. Her recent research projects have included a review of the relationship of lifelong learning and employment prospects in Australia for UNESCO Bangkok, an evaluation of partnership work around socially inclusive education programs for the Victorian government in Australia and strategies for professional learning change for educators in higher education in Saudi Arabia. Allie is currently Director of Postgraduate Education in the Faculty of Education.

Professor Bruce Wilson,  European Union Centre at RMIT University, Australia
Professor Bruce Wilson is Director of the European Union Centre at RMIT University. He provides insights to EU-Australian relations and academic studies on the European Union, encouraging mobility for staff and students, and builds partnerships between Australian universities, businesses and organisations and their European counterparts. He also leads a major research program on comparative regional policy in Europe, Australia and Asia, looking at interventions to promote innovative economic development and human capability that improves the living and working conditions of people in metropolitan and rural city-regions. He has had long experience in working with all levels of government on organisational and social change, and is committed to linking researchers and policy makers with city and regional governments in policy formation related to social and economic policy, innovation, lifelong learning and environment. Insights from this work can be found in A new imperative: regions and higher education in difficult times, published by Manchester University Press in 2013 with Chris Duke and Mike Osborne. He was a founding Co-Director of Pascal International Observatory.

Associate Professor Robbie Guevara, RMIT University, Australia
Jose Roberto 'Robbie' Guevara is Associate Professor and Program Manager of the Master of International Development at the Royal Melbourne Institute of Technology (RMIT University) Melbourne, Australia. He is the Vice-President (Asia-Pacific) of the International Council of Adult Education (ICAE) and was President (2009-2016) of the Asia South Pacific Association for Basic and Adult Education (ASPBAE).
Robbie was inducted into the International Adult and Continuing Education Hall of Fame in October 2012 for his contribution to adult learning in the Asia-Pacific region. In 2016 he was awarded a CONFINTEA Research Scholarship by the UNESCO Institute for Lifelong Learning to conduct research on education and resilience.
Robbie is an educator with extensive experience in curriculum development, design, delivery, and evaluation of adult, community and popular education, particularly in the fields of education for sustainable development, environmental education, development education, and HIV-AIDS education, within the Asia and South Pacific regions. Education for him is a two-way learning process; hence he has a strong passion for participatory, creative and experiential learning methodologies that are grounded in the local context.  He was inducted into the International Adult and Continuing Education Hall of Fame in October 2012 for his contribution to adult learning and sustainability education in the Asia-Pacific region. In 2016 he was awarded a CONFINTEA Research Scholarship by the UNESCO Institute for Lifelong Learning to conduct research on education and resilience.
His skills are in facilitating experiential learning activities, designing curriculum; conducting study tours and workshops, writing and developing educational materials, evaluating educational programs and conducting on-line discussions in a wider range of contexts. These contexts have included non-governmental organisations, a government department, regional research centre, academic institutions, UN agencies and a media organisation in the Asia- Pacific region.
Current international education projects include: (1) Training of Master Trainers based on Curriculum globALE (Global Adult Learning and Education Curriculum) for the Ministry of Education and Sports, Lao PDR with the support of the DVV-International (German Adult Education Association), ASPBAE and UNESCO; (2) ESD Integration in Pre-Service Teacher Education in 5 countries in Southeast Asia for UNESCO and SEAMEO; and (3) ESD for Non-formal Education curriculum development for UNESCO Bangkok.
He has previously completed the design, conduct and evaluation of the Programme for Education for Sustainable Development in Asia and the Pacific for the Asia – Pacific Cultural Centre for UNESCO (ACCU) and UNESCO Bangkok (2005 – 2014). He was a Chief Investigator in two completed Australian Research Council (ARC) Linkage Grants on "Youth-led Learning: Local Connections and Global Citizenship" with Plan International and the Australian Youth Research Centre at the University of Melbourne, and "School-Community Learning Partnerships for Sustainability" with Sustainability Victoria, Shire of Yarra Ranges, CERES, Foundation for Young Australians, Independent Schools Victoria and the South East Councils Climate Change Alliance.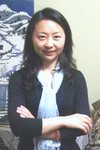 Dr. Haixia Xu, Research Division of Comparative Education, National Center for Education Development Research, China
Haixia Xu is a research fellow in the National Center for Education Development Research of Chinese Ministry of Education. She received her doctoral degree in higher education at the University of Georgia in the United States. During her time in the United States first as a student and then as a higher education professional, she has acquired first-hand experience with teaching and learning in an online asynchronous environment, and developed expertise with international higher education. She has published peer-reviewed journal articles and book chapters on online course development, online teaching, virtual universities, open universities, and entrepreneurship education, as well as technical reports on selected countries such as Croatia and Tunisia. Her recent research focuses on national lifelong learning strategies in a global framework, learning society and cities, quality assurance system for distance learning, and open education resources.

Jin Yang, Central Institute for Vocational and Technical Education, China

Jin Yang is currently a senior programme specialist at the UNESCO Institute for Lifelong Learning (UIL) in Hamburg, Germany. He carries out research on lifelong learning policies and strategies, facilitates the development of an international network of learning cities/regions, and coordinates UIL's programme to develop capacity for establishing lifelong learning systems in UNESCO Member States. Before his secondment to UIL in 2008, Dr Yang served as the Deputy Director-General of the Department of Basic Education in the Ministry of Education of China and the National EFA Coordinator. He led the development and implementation of many national programmes in the fields of early childhood care and education, primary and secondary education, technical and vocational education as well as adult literacy in China. He received his B.Sc in engineering at Xi'an Jiaotong University in China, M.Ed in comparative education and Ph.D in economics of education at the University of Manchester in the United Kingdom.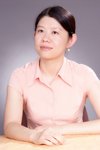 Assistant Professor Ran Zhang, Graduate School of Education, Peking University, China
Ran Zhang is an assistant professor in the Graduate School of Education, Peking University, China. Her research interests include educational law, comparative education, and research methodology. Her recent research has focused on "the right to education" in China. She has published more than twenty articles and book chapters, and her dissertation "Confrontation or Cooperation: Spaces of Action for Student Grievance in Chinese Universities" received the CIES (U.S. Comparative and International Education Society) Higher Education SIG Best Dissertation Award (2009-2010).
Ran Zhang earned her undergraduate law degree at Peking University, an M.S. in International and Comparative Education and a double major Ph.D. degree in Educational Policy Studies and Educational Psychology at Indiana University. Over the past few years, she has won many awards and grants, including a Chinese Government Award for Outstanding Student Abroad (2006-2007), China Times Cultural Foundation Junior Scholar Award (2007-2008), a U.S. National Science Foundation Doctoral Dissertation Improvement Grant (2007-2009), and a National Junior Scholar Grant from the Education Program of the Chinese National Social Science Foundation (2010-2012).

Associate Professor Pia Cort, Danish School of Education, Aarhus University, Denmark
Pia Cort is Associate Professor at the Danish School of Education at Aarhus University. Her research areas include the role of transnational organizations in education policy, especially the EU and processes of Europeanization; the connections between education policy and practice; vocational education and training from a comparative perspective; and the policy of lifelong learning. In recent projects, she has moved into the field of adult career guidance investigating the complex interplay between lifelong learning, career guidance and everyday life: 'Left to your own devices' – the missed potential of adult career guidance in Denmark' in British Journal of Guidance and Counseling, vol. 43. Issue 3, 2015 and 'Narratives about labour market transitions' in Research in Comparative and International Education, vol. 9, no. 3, 2014. Currently, she is looking into low skilled workers' motivation for lifelong learning from the perspective of the self-determination (SDT) theory.

Associate Professor Søren Ehlers, Danish School of Education, Aarhus University, Denmark

Søren Ehlers has for more than a decade been engaged in studies of lifelong learning. He took the lead in 2005 when a consortium of European universities (Institute of Education in London, University of Deusto in Bilbao and the Danish University of Education in Copenhagen) designed European Masters in LifelongLearning: Policy and Management. His academic career began with studies of history and adult education and he earned his Dr Paed. degree from the Royal Danish School of Educational Studies in 2000 (a study of  education policy in Denmark 1900-1925). Dr Ehlers has been involved in European projects since 1994 and has lectured about lifelong learning in Europe and in Latin America.  A visiting professor at University of Georgia, at Peking University and at Delhi University. Current research field: Policy-formulation and policy-implementation.

Professor Henning Salling Olesen, Roskilde University, Denmark
Henning Salling Olesen is professor at Roskilde University, affiliated with the doctoral program Learning, Work and Social Innovation, Dept of People and Technology. He was formerly in periods Pro-rector and acting Rector of the university, and founder and director of the Graduate School of Lifelong Learning. He was for 15 years the chair of European Society for Research in the Education of Adults (ESREA), and is now co-editor of the European Journal of Adult Learning and Education (RELA).
His research areas are adult learning with relation to the societal development of work, and the subjective significance of work. He coordinated with Keith Forrester, Leeds, an ESREA network from 1999-2007, which also published a series of books (Adult Education and the Labour Market 1-7), and is founding member of the Int Advisory board for the conference Researching Work and Learning. He led a major methodological research project on life history approach to adult learning, and has developed methodology for psycho-societal empirical studies of learning in everyday life (Forum for Qualitative Social Research, 2012/3, thematic issue). His work on policy and implementation of lifelong learning is focusing on the transformation of local and national institutions and traditions in a modernization process perspective, and the interplay between global policy agendas and local socio-economic development.
Henning Salling Olesen holds a honorary doctorate at University of Tampere, Finland, and serves as advisory professor at East China Normal University, Shanghai. He is an honorary member of the Brazilian research network on Autobiographical research in education.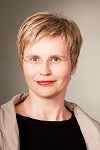 Professor Dr. Steffi Robak, Leibniz University Hanover, Germany
Since 2011 Steffi Robak is full Professor of Adult Education and head of the Center on Diversity, Migration and Education at the Institute for Vocational Education and Adult Education of Leibniz University Hanover, Germany. Besides adult education the main focus of her work are further education, human resource development, intercultural and international education. Her research interests are: Educational management, professionalization in adult education, learning culture research and learning culture development in companies, cultural and trans-cultural education, transnational aspects of HRD, institutional and organizational change, the associated consequences for professional behavior and comparative research. Her doctor thesis considers educational management in different institutions of adult and further education by using an empirical approach. Her post-doc thesis is a theoretical and empirical study on learning processes and conditions of German speaking expatriates in global enterprises in China. The study outlines consequences for designing transnational learning cultures in enterprises under the perspective of lifelong learning. Steffi Robak is a graduate of Humboldt-University in Berlin, Germany (Educational Sciences and Modern China Studies) and also holds a Dr. phil and a post-doctoral lecturing qualification (habilitation) from the same university.

Associate Professor Dr Anikó Kálmán PhD, Dr. Habil, Hungary
Anikó Kálmán is recognized as a high standing expert in Europe and worldwide in the field of Andragogy. She got her PhD degree in 1999 in Educational Science and the Habilitated Doctor (Dr. habil.) qualification in 2007 in management and organizational sciences at the Kossuth Lajos University, Debrecen (Hungary). Anikó acted as Director at the Lifelong Learning Centre of Debrecen University.  She works now as Associate Professor of adult education and lifelong learning at the Institute of Applied Pedagogy and Psychology (Department of Technical Education) at the Budapest University of Technology and Economics (www.mpt.bme.hu) Hungary. Holder of title "EU Ambassador of the University". Dr Kálmán is academic staff member at the Doctoral School of the Faculty of Education and Psychology at Eötvös Loránd University, Budapest and at the Doctoral School of Education at the University of Szeged. Her latest significant scholarly work is the book titled "Learning – in the New Lifelong and Lifewide Perspectives" published by the Tampere University of Applied Sciences Press in 2016. In 2001, Anikó spent six months with Guest Researcher Grant at the University of Nottingham (UK). In 2015, she worked as Visiting Lecturer at Tampere University of Applied Sciences, Finland for a year. Her international reputation is supported by posts held as Executive President of the Hungarian National University Lifelong Learning Network (www.mellearn.hu). Member of the International Association for Continuing Engineering Education (IACEE) since 2008 and  elected as Council member of IACEE in 2016. Member of the Board of Directors at the European Society for Engineering Education – SEFI (2O14). Team leader in international working groups of European projects and networks, with an outreach of over 30 countries. Executive President of the Hungarian National University Lifelong Learning Network (2002-2015). Her current fields of research include the exchange and transfer of knowledge in the field of lifelong learning, development of new, relevant adult learning methodologies, enhanced understanding and implementation of comparative cross-sectoral educational research, deepening experience with the implementation of the knowledge triangle, assessment of innovation and creativity, and comparative analysis of multicultural learning and teaching environments.

Professor Maria Slowey, Dublin City University, Ireland
Maria Slowey is Professor and Founding Director of the Higher Education Research Centre (HERC) Dublin City University (DCU) Ireland, where she also served as Vice-President (Learning Innovation). She previously worked in senior roles in universities in Scotland, England and Ireland, including: Professor and Director of Adult and Continuing Education and Vice-Dean Research, University of Glasgow, Scotland (1992-2004); Head of the Centre for Continuing Education and Widening Access, Northumbria University, England (1984-1992); and Lecturer in Adult and Community Education, National University of Ireland Maynooth (1983-84).
Maria Slowey's research and policy activities focus on the sociology of lifelong learning, equity of access to higher education and comparative policy analysis. She has published widely on these matters and been advisor at national and international levels to a range of bodies, including: International Expert on EU/Australia Aid project Supporting the Development of the Indonesian Qualifications Framework (IQF) (2015); OECD (including National Review of the Indonesian education system, 2014); UNESCO; EC; European Universities Association; Council of Europe; European Training Foundation; Scottish Parliament; Irish Universities Association; Economic and Social Research Council and the Higher Education Funding Councils of England and Scotland. She is active in relevant learned societies and has been elected Executive member of the Society for Research in Higher Education Universities Association for Lifelong Learning and the Higher Education Reform (HER) Network. She is an Academician of the British Academy of Social Sciences (2009) Vice-Chair of the Royal Irish Academy Committee for Social Sciences (2014-17) and, in 2015, was inaugurated into the International Adult Education Hall of Fame.

Associate Professor Roberta Piazza, University of Catania, Italy
Roberta Piazza, PhD in Education (University of Naples), is a researcher on adult education, lifelong learning and career guidance. She is an associate professor in Adult Education and Lifelong Learning at the University of Catania, coordinator of University Postgraduate course in Expert in Job Placement Services, founded by European Social Founds (two editions) and key staff member of University J. Monnet Programme (2009-).
Her main research interests are focused on widening participation to education, lifelong guidance for work transition, teaching and learning in higher education. Her most recent work has been directed towards the field of learning cities and the role of the University in spreading the lifelong learning culture. He has taken part to many EU projects, that contributed to the development of her research interests: INDICATORS, (2004-2006); LILARA (2005-2007); PenR3L (2006-2008); EUROGUIDANCE (2008-2010); NICE2 (2012-2014).
Associate member of PASCAL Observatory (from 2008), member of the Advisory Council Board (2013-), Associate Director in Europe (2014-), she took part to the Apulia Consultative Development Group of the PASCAL PURE project.
She is linked internationally to specialist groups concerned with learning cities LearningCitiesNetwork (LCN Pascal Observatory).

Professor Makino Atsushi, The University of Tokyo, Japan
Makino Atsushi is a professor of lifelong learning in Graduate School of Education, The University of Tokyo, Japan. He is also a visiting professor of East China Normal University, Liaoning Normal University and Minzu University of China and so on. He is one of executive directors of Japan Education Research Association and The Japan Society for Studies in Adult and Community Education. He has been involved in the reform of administrative system and educational system, especially lifelong learning system of Japan's national and local level government. He is strongly interested in the development of lifelong learning in the context of Japan's social change and the emergence of the concept of key-competences or core-competences in the context of Japan's society as de-centralizing and diversifying society.

Professor Un Shil Choi, National Institute of Lifelong Education, Korea
Un Shil Choi is the president of the Korean Federation of Lifelong Education, the dean of University Lifelong Education Institutes, and a professor of Graduate School of Education, Ajou University, Korea. She is newly appointed as the president of National Institute of Lifelong Education, Korea.

Professor, Dr. Ineta Luka, Turiba University, Latvia
Ineta Luka is Professor, Doctor of Pedagogy (Dr.paed.), former researcher of the Scientific Institute of Pedagogy, the Faculty of Education, Psychology and Arts, the University of Latvia (2008-2014), currently Professor in pedagogy, Head of the  Department of Languages of Turiba University, the vice-chairperson of the Doctoral Council for Management Science at Turiba University, Latvia; an expert of the Latvian Council of Science, the Turiba University representative at the University Network of European Capitals of Culture (UNeECC), a member of the Editorial Board of the interdisciplinary scientific journal Journal of Education Culture and Society issued by Wroclaw University, Poland. Her research interests comprise lifelong learning, English language teaching/learning, competence development, development of employability skills, quality of higher education.

Professor, Dr.habil. Irina Maslo, Faculty of Education, Psychology and Art, University of Latvia, Latvia
Irina Maslo is Habilitated Doctor of Pedagogy (Dr.habil.paed.), a Professor of the Faculty of Education, Psychology and Art of the University of Latvia. Former Director of the Scientific Institute of Pedagogy of the Faculty of Education, Psychology and Art of the University of Latvia (2008 -2015), and since 2015 the Head of the Scientific Council of the same Institute. She is an expert of the Latvian Council of Science. She leads the Doctoral school Human Capacity and Life Wide Learning in Inclusive Contexts of Diversity and Master's degree programme of Educational Treatment of Diversity. The directions of her scientific research are: LLL strategies for improving of motivation of 18- 24 aged early school leavers and 25-36 aged gifted adults to participate in LLL in diverse inclusive contexts in Asia and Europe wide.

Associate Professor Dr Hamidah Yamat, Universiti Kebangsaan Malaysia, Malaysia
Hamidah Yamat is an Associate Professor at the Faculty of Education, University Kebangsaan Malaysia, Malaysia. She is currently the Deputy Dean of Academics.  She teaches and researches in the area of Second Language Acquisition; namely English As A Second Language (TESL). She is also a TESL teacher trainer and teaches Methods in TESL at undergraduate level as well as Research Methodology at postgraduate level. Her research spans on empowering the community through education;particularly in Engish communication skills. Her recent research projects involved knowledge transfer through University-community engagement among youths; elderly and single mothers. She has published these research projects as well as other articles that relate to the educational practices. She is currently heading a research on the development of a Framework for Bilingual Education at Higher Education Providers in Malaysia.

Dr. Nooreiny Maarof, Universiti Kebangsaan Malaysia, Malaysia
Nooreiny Maarof is an Associate Professor at The Faculty of Education, University Kebangsaan Malaysia (National University of Malaysia). She earned her BA (English) and MA (TESOL) from Northern Illinois University, Dekalb, Illinois and her PhD (Multilingual/Multicultural Education) from The Florida State University, Talahassee, Florida. She teaches undergraduate and graduate courses in education (TESL) and supervises both master and doctoral theses/dissertations for the TESL programme at the faculty. She is actively involved in research on education and TESL. She is also a member of advisory boards of TESL and education programs of public universities in Malaysia. She also sits on editorial boards of a number of local and international journals. She publishes in both local and international journals in education (TESL/TEFL). Dr Nooreiny was also the Deputy Dean, Faculty of Language Studies, International Coordinator, Graduate Center, UKM, Deputy Dean of Graduate Studies, Faculty of Education, and is currently the coordinator of the TESL program at the faculty. Her research interests include TESL, multicultural/multilingual issues in education, women and lifelong learning, culture in language teaching, ESL/EFL literacy and language testing and evaluation.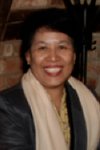 Professor Zenaida Q. Reyes, Philippine Normal University, the Philippines
Zenaida Q. Reyes is presently the Dean of the College of Arts and Social Sciences of the Philippine Normal University, the National Center for Teacher Education. Dr. Reyes is also a full professor of Social Sciences, trainer in women studies, women's rights, human rights education, teaching social studies and social sciences, school leadership and educational management, assessment and evaluation, and qualitative research. She has also done researches and publications in the same areas. She was editorial consultant in integrating gender core messages in teacher education, textbook evaluator, writer of Social Studies books and articles for Elementary and Secondary school students and teachers and reviewer for the Licensure Examination for Teachers. Occasionally, she was also invited by the Department of Education, teacher education institutions and publishing houses as consultant for content and instructional design in Social Studies for basic and tertiary education. These academic achievements are strengthened by her active involvement in professional organizations such as: president of University Federation of Educators Linked to Deutschland (UNIFELD), former president of Women Studies Association of the Philippines, former board member of UGAT (Anthropological Association of the Philippines), member of Phi Kappa Pi Honor Society, Pi Gamma Mu Honor Society and PNU Honor Society.

Associate professor Laureano Jiménez Esteller, Department of Chemical Engineering, Universitat Rovira i Virgili, Spain
Since 1998 L. Jiménez is associate professor at the Chemical Engineering Department of University Rovira i Virgili (Tarragona, Spain). He has been involved in several EU-projects with topics that include social inclusion in higher education, social mobility, social in/exclusion in higher education, e-learning in higher education, dual education, effect of transitions in labour market, modernization of higher education, permeability in higher education, employability, adult education, lifelong learning strategies, internationalization of higher education, effect of lifelong learning in quality of work and quality of life, new teaching methodologies, popular science. He is the coordinator of the TEEDE, LETAE and NESOR projects and principal investigator of EC2E2N-2, DISCO II, EC2E2N, Aero.VET, Aero.NET and EuPaCe.net.
In 2001 and 2006 the teaching staff of the Chemical Engineering School was awarded with the prize for Educational innovation by the Social Council (URV) and in 2002 and 2006 obtained the Jaume Vicens Vives prize (Government of Catalonia) and in 2003 award by the Inter-Universitary Council of Coordination (Spanish Ministry of Education). The school was highlighted by the AIChE as one of the examples where innovative actions are applied successfully.

Professor Sumalee Sungsri, Sukhothai Thammathirat Open University, Thailand
Sumalee Sungsri is a professor at the School of Educational Studies, Sukhothai Thammathirat Open University, Thailand. She graduated from Monash University, Australia. She used to work at the Department of Non-formal Education, Ministry of Education for about 10 years before moving to Sukhothai Thammathirat Open University. At the university, apart from academic work, she used to take administrative work such as the Assistance of the President and the Director of Office of Educational Services. At present she is responsible for bachelor's degree, master degree and doctoral degree programmes in Non-formal and Informal education and also a doctoral degree programme in distance education. She has published a number of books, text-books and papers in the field of adult education, non-formal education, literacy, lifelong education and distance education. She also conducted a number of research in the field of lifelong education for various target groups such as young adults, labour force, elderly people, women, and people in rural areas.

Dr Chusak Prescott, Chalermkarnchana University, Thailand
Chusak Prescott is an associate professor in the Faculty of Administration, Chalermkarnchana University, Thailand.  Currently, he is also serving as Vice President for Administration.  Chusak is a graduate of Arizona State University and holds a Ph.D. from The Ohio State University.  His teaching experience has been in areas of in art, educational technology, communication, information technology, and public health.  Chusak's interest in research work covers areas such as educational technology, communication, art and culture, public health, and lifelong learning. In addition, Chusak's work experience has also involved media development and production, computer-assisted instruction, and e-Learning. He has delivered and published numerous papers, course books and texts throughout his career while serving at several institutions of higher learning in Thailand.  His pioneer in developing computer-assisted instruction authoring program and courseware at Sukhothai Thammathirat Open University  made it possible for the university to utilize the media as a supporting delivery tool in a distance learning setting benefitting learners in all sectors of the country.

Professor Andy Green, Institute of Education, the University of London, United Kingdom
ANDY GREEN is Professor of Comparative Social Science at the Institute of Education, University of London, and Director of the ERSC Research Centre on Learning and Life Chances in Knowledge Economies and Societies (LLAKES). His main field of research is the comparative (historical and sociological) study of education and training systems, their origins and social and economic consequences. He was formerly co-founder and co-director of the UK Government-funded Wider Benefits of Learning Centre and has directed and co-directed a number of major comparative research projects addressing both economic and social impacts of education and training. He has frequently acted as consultant both to international bodies, such as CEDEFOP, the European Commission, OECD and UNESCO, and to UK Government bodies, including the DFES National Skills Task Force (1999-2000) and Skills Task Force Research Group (2002), the Ministerial Skills Strategy Steering Group (2003). Andy Green has published widely on a range of social and education issues, with major works translated into Chinese, French, German, Japanese and Spanish. His major books include: Regimes of Social Cohesion: Societies and the Crisis of Globalisation, Palgrave 2011; Education and Development in a Global Era: Strategies for 'Successful' Globalisation, DFID, 2007; Education, Equality and Social Cohesion, Palgrave 2006; Education, Globalisation and the Nation State, Palgrave, 1997; and the prize-winning Education and State Formation, Macmillan, 1990. Andy Green was elected as an Acedemician of the Academy of Social Science in 2010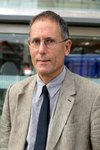 Professor Tom Schuller, UCL Institute of Education, United Kingdom
Professor Tom Schuller is currently writing a book on the Paula Principle – why most women work below their level of competence, see www.paulaprinciple.com – and is the lead author for the forthcoming Unesco Global Report on Adult Learning (GRALEIII). From 2008-10 Tom directed the independent Inquiry into the Future for Lifelong Learning, sponsored by the UK's National Institute of Adult and Continuing Education. He co-authored with Sir David Watson the Inquiry's main report, Learning Through Life, published in September 2009.
From 2003-2008 he was Head of the Centre for Educational Research and Innovation (CERI) at OECD, the Paris-based international think tank, with responsibility for CERI's projects relating to some 30 countries. Prior to that Tom was Dean of the Faculty of Continuing Education and Professor of Lifelong Learning at Birkbeck, University of London; and co-director of the Research Centre on the Wider Benefits of Learning.  He is an Academician of the UK Academy of Social Sciences and an inducted member of the US AE Hall of Fame.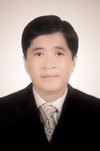 Professor Dr. Nguyen Loc, Vietnam National Institute of Educational Sciences, Vietnam
Nguyen Loc is Vice-Director General of the Vietnam National Institute of Educational Sciences (VNIES), which serves as a the think-tank for the Ministry of Education and Training of Vietnam in the areas of strategies, policies and curriculum development. Before joining VNIES, he worked for the Secretariat of the Southeast Asian Ministers of Education Organization (SEAMEO) and then became the founder and first Director of the SEAMEO Training Centre in Ho Chi Minh City, Vietnam. Over the last 30 years, Dr. Nguyen Loc has devoted his research on the various issues of education and training. His interests include human resources development, education management, curriculum and strategies development, foreign languages teaching and learning, learning outcome assessment and lifelong learning. He is currently leading a group of experts on the establishment of a SEAMEO Centre on Lifelong Learning in Vietnam. Dr. Nguyen Loc has written a number of articles and books and participated in various conferences and workshops on local and international education issues. Dr. Loc lectures postgraduate programs in the field of educational sciences and educational management. He earned his PhD in Theories and History of Educational Sciences from The Academy of Educational Sciences of Russia in 1989.