National Strategies for Lifelong Learning
Within the framework of ASEM Education and Research Hub, the goal of the network "National lifelong learning strategies with regard to citizens' motivation and barriers to continuing education and training" is to create a forum among European and Asian countries for presenting and exchanging knowledge, ideas and experiences of lifelong learning policies and practices. This is done by encouraging network participants and affiliated researchers to gather inputs that:
Reflect the national development of implementing lifelong learning policies and strategies;
Examine the lifelong learning policies and practice in the framework of national socio-economic development;
Promote sharing of research achievements and practices of implementing lifelong learning;
Develop possible areas of cooperation and corresponding action plans.
These inputs help to promote policy and strategy dialogue among policymakers, researchers and practitioners who are affiliated with the network.
Network Coordinator:
Professor Michael Osborne, Co-leader of Social Justice, Place and Lifelong Education Research Cluster, Director of CRADALL and Co-director of PASCAL, University of Glasgow, UK.
Network Co-Coordinator: 
Dr Han Min, Deputy Director-General, National Centre for Education Development Research, Ministry of Education, China.
Please click here to view the profiles of the research network members.
Learn more about the network's activities here.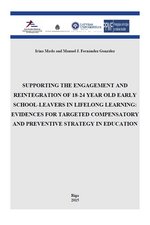 Authors: Maslo, Irina (Latvia); J. Fernández Gonzalez, Manuel (Latvia)
Contributors: Surikova, Svetlana (Latvia); Pigozne, Tamara (Latvia); Reyes, Zenaida Q. (Philippines); Zuzeviciute, Vaiva (Lithuanaia); Reddy, Dinarayana (India); Uma Devi, Uma D. (India).