RN5 Members
Research Network 5 "ASEM LLL Core Competences"
Members are listed in alphabetical order by country after the introduction of Research Network Coordinator and Co-Coordinator.

Research Network Coordinator: Professor Dr. Saemah Rahman, Universiti Kebangsaan Malaysia, Malaysia 
Dr. Saemah Rahman is professor in Educational Psychology at Department of Teaching and Learning Innovation, Faculty of Education, Universiti Kebangsaan Malaysia. Her research interests include learning and metacognition, thinking skills, learning to learn skills and integration of ICT in teaching and learning. Her current research projects are: 1) Nurturing creativity and innovation at tertiary level: Implication to policies and practices at public university, and 2) The Use of Meta-Interdisciplinary Approach to Promote Students' Entrepreneurship Culture.

Professor Dr. Hans Gruber, University of Regensburg, Germany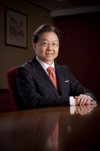 Director Dr. Victor Lee, The Hong Kong Management Association, Hong Kong
Victor Lee was Director of the School of Continuing and Professional Studies at The Chinese University of Hong Kong for over 12 years from 1999 to early 2012. Prior to the Chinese University, he was Associate Professor at The Open University of Hong Kong for 8 years. In January 2012, he assumed his current position, Executive Director of The Hong Kong Management Association. His academic interests include continuing professional development, learning society, knowledge management, and most recently management education for sustainability. In 2007, he was a Fulbright Scholar at Teachers College of Columbia University. And he was elected Chairman of The Federation for Continuing Education in Tertiary Institutions for 2007-09. Victor Lee had been a member of the Manpower Development Committee of the Hong Kong SAR Government from 2007 to 2011; and in 2010, he was commissioned as an international advisory member for the City of Changwon in Korea.  Currently he is visiting professor of Tianjing University of Commerce in China and of City University of Macau.

Professor Dr. Ganefri, Universiti Negeri Padang, Indonesia
Dr. Ganefri is the Dean of Technical Faculty Padang State University, since 2008-2012 and 2012-present. Beside that he is a Professor in Technological and Vocational Education Curriculum on course Education Electrical Engineering at the Faculty of Engineering, Padang State University. Among studies that have been done are: Model Development for Online Learning, Distance Learning Program, Mapping Vocational Teachers. Currently he is conducting research on "The development of production based learning approach to entrepreneurial spirit for engineering students".

Professor Dr. Koichi Sasakawa, Hosei University, Japan

Senior Researcher Dr. Yoshihiro Tatsuta, National Institute for Educational Policy Research (NIER), Japan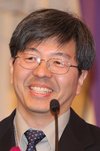 Professor Dr. SoongHee Han, Seoul National University, Korea
Han SoongHee is Professor of Lifelong Education at the Department of Education, Seoul National University, Korea. His academic interests include comparative studies in lifelong learning, popular adult education and learning ecology. He is the co-coordinator of network 5 on Core Competences within the ASEM Education and Research Hub for Lifelong Learning.

Assistant Professor Dr. Minseong Kim, Chosun University, Korea
Minseong Kim is an assistant professor at Chosun University in Korea where she teaches undergraduate courses in the teacher preparation program and graduate courses on the psychology of learning and research methodology. Her main area of interest is educational psychology, including a relational approach to teaching and learning especially in the context of college education. She received her doctoral degree in educational psychology with a specialization on Learning, Cognition, and Instruction from University of Texas at Austin.

Assistant Professor Dr. Won-Pyo Hong, Hankuk University of Foreign Studies, Korea
Won-Pyo Hong is an assistant professor, teacher education programme at Hankuk University of Foreign Studies, Imun-Dong, Dongdaemun-Gu, Seoul, Korea, 130-791; e-mail: eduhong@hufs.ac.kr. He received his B.A. and M.A. from Department of Education, Seoul National University, Seoul, Korea. He then earned his Ph. D from Michigan State University, Michigan, USA. He specializes in curriculum studies, and his scholarship includes theory and practice with regard to school curriculum, curriculum policy analysis, and global and multicultural education. Recently, he is interested in redirecting the nature and role of school curriculum from transmitting content knowledge in subject areas to developing students' core competencies.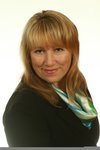 Associate Professor, Dr. Andra Fernate, Latvian Academy of Sport Education, Latvia
Andra Fernate is an Associate Professor, Doctor of Pedagogy (Dr.paed.) and Vice-rector of the Latvian Academy of Sport Education (LASE) and was a senior researcher of the Institute of Pedagogical Sciences, The Faculty of Education, Psychology and Art, University of Latvia until 2015. She is a management board member of the Doctoral school Human Capacity and Life Wide Learning in Inclusive Contexts of Diversity of the University of Latvia. Her scientific interests encompass researches on lifelong learning quality, sport science, effectiveness, quality assurance in education, sociocultural approach to core competences development (integrative, analytical, entrepreneurship) in the lifewide learning in the diverse social and cultural contexts. She has cooperation experience in international projects of doctoral studies, scientific projects, editorial boards of scientific periodicals and scientific societies. She is also expert in Pedagogical Science and Sports Science at the Latvian Council of Science.

Professor Dr.habil.paed Tatjana Koķe, University of Latvia, Latvia
Tatjana Koķe, Dr.habil.paed. is a senior researcher of the Sientific Institutes of pedagogy of the Faculty of Education, Psychology and Art of the University of Latvia, professor  and vice-rector of the Rīga Stradiņš University. She has been the Minister of Education and Science, Republic of Latvia within the period of December 2007 to November 2010. She is the Corresponding member and Senator of Latvian Academy of Sciences, expert of Team Europe Latvia, EC Representation in Latvia. She has been involved in development and expertise of Lifelong learning policy documents in Latvia, Estonia, Portugal. She has been the Board member of European Adult Education Association (2006–2008) and Vice president and member of the Council of International Bureau of Education, UNESCO (2004-2008).

Associate Professor, Dr. Karine Oganisjana, Riga Technical University, Latvia

Karine Oganisjana was a Senior researcher of the University of Latvia in 2011-2015. Since 2014 representing Riga Technical University, she has been the leader of the project 5.2.7. "Involvement of the society in social innovation for providing sustainable development of Latvia" which is conducted within the National Research Program 5.2. "Economic Transformation, Smart Growth, Governance and Legal Framework for the State and Society for Sustainable Development ‒ a New Approach to the Creation of a Sustainable Learning Community (EKOSOC-LV)". Her research interests encompass the development of creativity and entrepreneurship; innovation and social innovation; interdisciplinary teaching and learning; problem-based learning and systemic solution of complex research problems. She elaborates research-based teaching and learning methodologies and materials linking studies to real life situations and supporting learners' success and opportunity – openness. She was an expert in Pedagogical Science at the Latvian Council of Science, 2013-2015 and is an expert in Management at the Latvian Council of Science, 2015-2018.

Mag.paed. Dalia Staniulevičienė, Vytautas Magnus University, Lithuania

Professor Dr. Siti Rahayah Ariffin, Universiti Kebangsaan Malaysia, Malaysia

Associate Professor Dr. Noriah Ishak, Universiti Kebangsaan Malaysia, Malaysia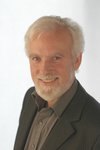 Professor Dr. Martin Mulder, Wageningen University, The Netherlands
Martin Mulder is Professor and Head of the chair group of Education and Competence Studies at Wageningen University in the Netherlands, and a specialist in competence theory and research. He was (key-note) speaker at international conferences in Europe, Northern and Latin America, Asia and Africa and published over 400 articles, chapters and books with his co-workers on training, human resource development and competence development.

Professor Dr. Kua Wongboonsin, Chulalongkorn University, Thailand
Dr. Kua Wongboonsin obtained his A.M. and Ph.D. in Demography from the University of Pennsylvania. His fields of expertise include Demographic Analysis, Population and Development. He is Vice-President for Research Affairs, Chulalongkorn University. He is also a faculty member of the College of Population Studies, Chulalongkorn University. During 1990s, he took directorship at the Institute of Population Studies, a former name of the College of Population Studies. He has also participated in these professional societies: the Thai Population Association (Member, President 1995-2000); the Social Science Association of Thailand; Population Association of America; the International Union for the Scientific Study of Population (IUSSP).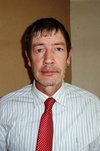 Muir Houston, University of Glasgow, United Kingdom
Muir Houston is a lecturer in the School of Education and a member of the Social Justice, Place and Lifelong Education (SJPLE) Research Group. A sociologist by training, he has research interests in adult and lifelong learning; all aspects of the contemporary student experience including retention, progression and performance; and, issues of widening participation and inequality of opportunity. In addition, he has research interests in the career and educational motivations and aspirations of young people from disadvantaged backgrounds.
Comments on content:
Revised 13.11.2018