ASEM LLL Research Network 4 Meeting
2-3 April 2013, Hamburg, Germany
Research Network 4 (RN4) of the ASEM LLL Hub held its annual meeting at the UNESCO Institute for Lifelong Learning (UIL) from April 2-3, 2013. About 30 participants from ten ASEM member countries as well as UIL participated in the meeting.
RN4 members provided an update of the "White Paper Project" by presenting the National lifelong learning policy and strategy reviews in their countries, including Australia, China, Germany, Japan, Latvia, the Philippines, Korea, Thailand, and the United Kingdom.
Among others, Japan emphasized community learning, the United Kingdom mentioned the correlation between lifelong learning and life chances, Korea reflected on the gap between development and implementation and Australia focused on lifelong learning, work and livelihood.
The network also listened to the presentations by UIL's three programs (Lifelong Learning Policies and Strategies, Literacy and Basic Skills, and Adult Learning and Education) and the ASEM LLL Hub Secretariat on the two organizations' key activities in 2013.
Furthermore, the Network expressed strong interest in participating in joint research projects with UIL on lifelong learning policies and strategies and promoting collaborations between UIL and ASEM LLL Hub.
Presentations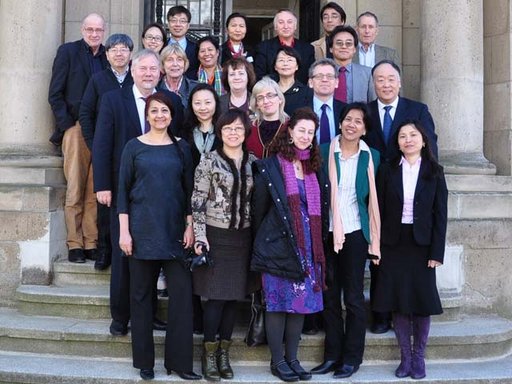 Comments on content:
Revised 13.11.2018