RN4 meeting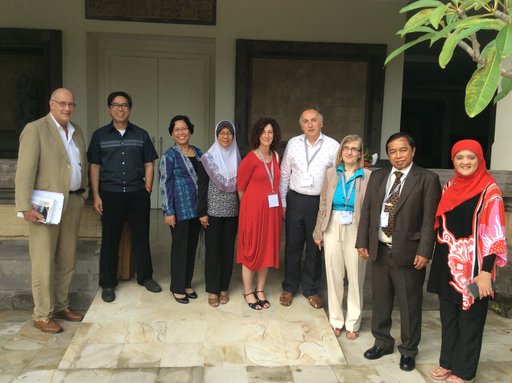 1: Policy Briefings
It was agreed RN4 would create a number of Policy Briefings that consider amongst other things illustrative national strategies, evidence to support policies, criticize policies and compare policies across different countries. A number of key areas were discussed as particular focus, with the following areas suggested as priorities:
Early leavers from all sectors of education
Later-life learning of professionals
Inclusion of immigrants (legal and illegal, a key issue inter alia in South-East Asia), and also returning migrants
Employability
Learning Cities
2: Special Issue of Policy Futures in Education
Progress has been made in relation to a proposal for a special issue of Policy Futures in Education. A number of abstracts have been received from members of RN4 and these will be assembled into a proposal to the editor shortly.
3: Activities and events for 2015 and 2016
It was agreed that Monash University in collaboration with RMIT University in Melbourne would host the RN4 annual meeting in 2015.  It was agreed that such a meeting would focus on two of the above priority areas – early leavers and later-life learning. (It was provisionally agreed outside the meeting that such an event might extend beyond RN4 – provisional dates of 30 Nov to 2 Dec 2015 were mooted).
The RN4 meeting in 2016 would be held on 6 June in Glasgow jointly by UCL Institute of Education and the University of Glasgow. It would be arranged to follow the PASCAL conference, Learning Cities from 2020 to 2040, which will be from 3-5 June 2016.  Provisionally the theme of this meeting would be the wider benefits of lifelong learning.
Participants:
Dr Allie Clemans, Monash University, Australia
Professor Andy Green, Institute of Education, the University of London, United Kingdom
Associate Professor, Dr. Ineta Luka, University of Latvia, Latvia
Dr Nooreiny Maarof, Universiti Kebangsaan Malaysia, Malaysia
Professor Irina Maslo, Faculty of Education, Psychology and Art, University of Latvia, Latvia
Research Network Co-Coordinator Professor Michael Osborne, University of Glasgow, United Kingdom
Assoc. Professor Dr Chusak Prescott, Faculty of Public Health, Chalermkarnchana University
Professor Zenaida Q. Reyes, Philippine Normal University, the Philippines
Professor Sumalee Sungsri, Sukhothai Thammathirat Open University, Thailand
Associate Professor Dr Hamidah Yamat, Universiti Kebangsaan Malaysia, Malaysia
Observers:
Associate Professor Roberto Guevara, RMIT University, Australia
Professor Tamas Kozmat, The University of Debrecen, Hungary
Comments on content:
Revised 13.11.2018