Keynote speakers

'Lifelong Learning as a Significant Mark of the 21st century'
Abstract: UNESCO's Delors' Report (1996) marked the beginning of the 21st century competence learning discourse, with learning to know, learning to do, learning to be and learning to live together to form the four pillars of learning. The notion of 21st century competence is characterized by the emergence of the knowledge economy, and the need for lifelong learning for learners to be able to adapt to the fast and ever changing economies of the society. This has created changing demands for the skill sets of the 21st century learners, such as the ability for critical and creative thinking, the ability for self-directed and collaborative learning, the ability to learn formally and informally, and the ability for both competition and cooperation, etc. The skill sets diverge from the almost single-faceted traditional emphasis on academic abilities, and the knowledge functions of the university is gradually changing. Knowledge creation is being regarded as possible not only by basic and discovery research, but also possible in the process of teaching, clinical practice and multi-disciplinary integration. Knowledge ownership is changing from teachers to combined expectations and ownership of the learners and stakeholders. The significance of knowledge is shifting from discovery towards knowledge utilization, application and mobilization, and user's satisfaction. All these have implications for learning and teaching from traditional academic approaches to learning modes characterized by practice and experiential learning, as well as the development of the ability of learning to learn, in order to develop lifelong learning capacities. Lifelong learning has become increasingly recognized in curriculum reforms in many countries recently. More importantly, in addition to these reforms in school education, there is a trend of growth in the institutionalization of lifelong learning. This is evidenced by the growth of "schools of professional and continuing education" which used to be just a department of extension courses in universities. Moreover, the expansion of the higher education sector is largely supported by the emergence of private universities that are established for professional training rather than conventional academic training. Open universities also play a significant role in offering courses that meet continuously changing market demands. This presentation will share major features of these changes in education development in the 21st century, outline some of the education reforms and international studies that would gear towards the development of 21st century competencies, particularly changes in the education systems in Asia towards these new agendas.
Professor Wing On Lee, Vice President, Open University of Hong Kong
Lee Wing On is Vice President (Administration and Development) at the Open University of Hong Kong. Prior to this, he was Dean of Education Research at the Office of Education Research, National Institute of Education in Singapore from 2010 to 2014. Previously, he was Vice-President (Academic) and Deputy to the President of the Hong Kong Institute of Education (HKIEd). He first joined HKIEd in 1998, having served as Founding Dean of the School of Foundations in Education, Head of Department of Educational Policy and Administration, Head of Department of Social Sciences, and Co-Head of Centre for Citizenship Education. In 2005, he moved to the University of Sydney to be Professor of Education at the Faculty of Education and Social Work, and Director (International) at the College of Humanities and Social Sciences. Prior to his service at HKIEd, he had served as Associate Dean of Education, and Founding Director of the Comparative Education Research Centre at the University of Hong Kong.

'Renewing the relationship between lifelong learning and work'
Abstract: As far back as 1916, John Dewey acknowledged the connection between learning and work but believed that it was not the role of learning to adapt to industry but to position citizens to engage with it and, ultimately, transform it.
The case of lifelong learning and work in an Australian setting is one in which the relationship between them has been narrowly conceived. The session will provide an overview of this relationship through a description of the regular evaluation of Employability Skills Frameworks in Australia from 1992 onwards. Employability skills frameworks represent a quest to define and inculcate the factors that yield employable individuals. Yet contemporary labour market conditions suggest that relationships between learning, qualifications and employment are neither linear nor direct.
Renewing lifelong learning could call into question the narrow ways in which relationships between learning and work are conceived. It prompts consideration for expansion so that Dewey's vision for people to learn in order to transform may be more fully realised in our experience of living and working in globalised labour markets and knowledge economies.
Dr Allie Clemans, Monash University, Australia
Allie Clemans is a senior lecturer in the Faculty of Education at Monash University in Australia. She teaches and researches in the area of adult education and lifelong learning. This work spans diverse learning contexts – workplace education, vocational education and training (VET), adult community education and higher education. She has published in the area of professional learning as it relates to the development of educators and their educational practices. Another area of research activity revolves around the capacity of lifelong learning to enhance participation and to transform livelihoods. Her recent research projects have included a review of the relationship of lifelong learning and employment prospects in Australia for UNESCO Bangkok, an evaluation of partnership work around socially inclusive education programs for the Victorian government in Australia and strategies for professional learning change for educators in higher education in Saudi Arabia. Allie is currently Director of Postgraduate Education in the Faculty of Education.

'Inequalities in Adult Skills: Why Countries Vary so Much'
Abstract: Why are adult skills so much more unequal in some countries than others? This presentation, drawing on data from the OECD Survey of Adult Skills (and similar international surveys such as PISA and IALS) compares levels of inequality in adult literacy and numeracy skills across countries and seeks to explain what drives the differences. Exceptionally high skills inequality in England, the US and some other English-speaking countries, cannot be explained by inter-cohort differences in skills, the effects of adult migrants' skills or by adult learning inequalities. On the other hand, adult skills distributions are positively correlated across countries with inequalities in initial education levels (qualifications gained before age 25) and social origins effects (the impact of parental education on adult skills). Exceptionally high level of adult skills inequality in many English-speaking countries seems to be driven by persistent inequalities in the outputs of initial education (going back 50 years), underpinned by a strong influence of social background on skills attainment. The effect of the latter seems to run both through education and independently of it.
Professor Andy Green, Institute of Education, the University of London, United Kingdom
Andy Green is Professor of Comparative Social Science at the Institute of Education, University of London, and Director of the ERSC Research Centre on Learning and Life Chances in Knowledge Economies and Societies (LLAKES). His main field of research is the comparative (historical and sociological) study of education and training systems, their origins and social and economic consequences. He was formerly co-founder and co-director of the UK Government-funded Wider Benefits of Learning Centre and has directed and co-directed a number of major comparative research projects addressing both economic and social impacts of education and training. He has frequently acted as consultant both to international bodies, such as CEDEFOP, the European Commission, OECD and UNESCO, and to UK Government bodies, including the DFES National Skills Task Force (1999-2000) and Skills Task Force Research Group (2002), the Ministerial Skills Strategy Steering Group (2003). Andy Green has published widely on a range of social and education issues, with major works translated into Chinese, French, German, Japanese and Spanish. His major books include: Regimes of Social Cohesion: Societies and the Crisis of Globalisation, Palgrave 2011; Education and Development in a Global Era: Strategies for 'Successful' Globalisation, DFID, 2007; Education, Equality and Social Cohesion, Palgrave 2006; Education, Globalisation and the Nation State, Palgrave, 1997; and the prize-winning Education and State Formation, Macmillan, 1990. Andy Green was elected as an Acedemician of the Academy of Social Science in 2010.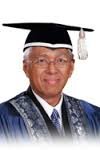 'The Role of Lifelong Learning in Human Capital Development: The Malaysian Blueprint'
Abstract: The introductory line "lifelong learning is the third pillar in human capital development" is the resounding and definitive statement from the Blueprint on Enculturation of Lifelong Learning for Malaysia (2011-2020).  Unveiled in November 2011, the Blueprint represents the country's first manifest address of this increasingly important component in the nation's educational agenda.  As the country braces herself for 2020 – a landmark year when we hope to achieve developed nation status, lifelong learning and the education of working adults and the labour force play a crucial role in any initiative leading to national development and economic progress.  This is the fundamental reason behind the enhancement of human capital development – ensuring a knowledgeable and skilful workforce is a crucial factor for a robust and competitive economy.  Now more than three years since the unveiling of the Blueprint, acculturating lifelong learning in Malaysia is still an ongoing process and there is much for all education stakeholders and other relevant agencies must accomplish in order to help Malaysia achieve her national aspirations.  Such strategies to further the cause of lifelong learning include reviewing our current nationwide status; learning from global examples; and leveraging on various approaches to learning, including open and distance learning (ODL) and work-based professional development.  This keynote address will describe lifelong learning and human capital development in the Malaysian context as well as introduce the Blueprint as an important document in this agenda.  This paper will also introduce several global examples in lifelong learning that can help guide Malaysia to greater success in acculturating lifelong learning and ensure that this educational agenda can be translated into tangible outcomes.  Finally, this paper will also briefly share some of the lifelong learning initiatives put forth by Open University Malaysia (OUM) with the hope of contributing to the overall development of the nation's human capital.
Professor Emeritus Tan Sri Anuwar Ali, President / Vice-Chancellor, Open University Malaysia
Professor Emeritus Tan Sri Anuwar Alitook over the leadership of Open University Malaysia on 2 January 2004, after the demise of its founder president Allahyarham Tan Sri Dato' Dr Hj Abdullah Sanusi Ahmad.
Prior to his present appointment, he served as the Vice-Chancellor of the Universiti Kebangsaan Malaysia (UKM) for five years. A renowned academic in the field of economics, his career at UKM spanned 30 years in which he had served in various capacities including Head of Department, Dean and also Deputy Vice-Chancellor (Academic Affairs).
Prof Emeritus Tan Sri Anuwar's experience in the academia has led him to be appointed as the first Director of the Higher Education Department when it was first established in 1995, a post he held for 3 years prior to returning to UKM as the Vice-Chancellor.
Throughout his illustrious career, he served as consultant, chairman and member in various organisations and bodies both locally and internationally. His field of interests are: Industrial Planning and Strategies, Employment and Human Resource Development and Technology Transfer and Development.

'Opening Access to Lifelong Learning: Indonesia Experience'
Lifelong learning is learning activity that is undertaken throughout life, mostly aimed at improving personal knowledge, skills and competences. The concept of lifelong learning is important either from personal, institutional or national perspective. The opportunity to engage in and to facilitate lifelong learning has never been so abundant as a result of by the emergence of technologies that allow us to receive and gather information, collaborate with others, and communicate almost seamlessly. The global open movement has flourished the sharing paradigm, which has given birth to the concepts of Open Source Software (OSS), Open Educational Resources (OERs), and the most recent Massive Open Online Courses (MOOCs). These phenomena has undeniably further created and nourished numerous lifelong learning opportunities and endeavors throughout the world, including in Indonesia. Lifelong learning opportunities in Indonesia include those for basic literacy, primary and secondary education, as well as higher education. The presentation will showcase the Indonesian government-initiated programs that are designed as lifelong learning opportunities, with an emphasis on the higher education level, which is provided through Indonesia's Open University known as Universitas Terbuka.
Professor Tian Belawati, Ph.D, President, Open University Indonesia

Professor Tian Belawati has served lifetime professional contributions to open and distance learning (ODL). She has had extensive experiences in research, teaching, and administration of a large scale open university system, which serves around 500,000 students residing in Indonesia and overseas.
Her work experiences include various positions within an ODL institution that serves diverse groups of students with differing needs and circumstances. She is currently Rector of Universitas Terbuka, Indonesia. She has taken decisive actions to mobilize effort in partnerships with stakeholders to improve the quality of ODL, develop greater public confidence in ODL, and establish collaborative effort with international as well as regional ODL institutions and associations. She is extensively involved in various joint initiatives with other ODL players and organizations in her capacity as both ODL researcher and top administrator. Her professional achievements have led her appointments as Secretary General (2007-2009) and then President (2009-2010) of the Asian Association of Open Universities (AAOU), as well as a member of the Election Committee (2007-2009), Executive Committee (2009-2011), and President (2012-now) of the International Council for Open and Distance Education (ICDE).
Professor Belawati holds a Doctor of Philosophy in Adult Education (University of British Columbia, Canada, and a Master of Education in Management of Distance Education (Simon Fraser University, Canada.). Her academic reputation in ODL has been recognized through various awards, namely GTP-Bappenas Awards for independent research; World Bank Awards, the Young Academic Program of Indonesian, the Directorate General for Higher Education (YAP-DGHE) for independent research;YAP-DGHE Awards for international publication; IDRC-PanAsia Organization Award for both independent and collaborative research; Fullbright Award for senior independent research; the Asian Association of Open Universities (AAOU), Meritorious Service Award (2012); and the African Council for Distance Education (ACDE) Distinguished Individual Promoter Award (2014).