'Renewing the Agenda for Lifelong Learning'
It is our pleasure to invite you to participate in the ASEM forum on Lifelong Learning 2015 – RENEWING THE AGENDA FOR LIFELONG LEARNING on 9-12 March 2015 at Grand Nikko, Nusa Dua, Bali, Indonesia. The forum is highly relevant because there is an urgent need to discuss this topic. In the contemporary economic crisis we need new visions and effective models for lifelong learning.
The forum seeks to engage representatives from all 32 EU member states and 19 Asian countries under the auspices of the Asia-Europe Meeting (ASEM) to discuss and construct concepts and practices for lifelong learning. At the forum researchers, policymakers and practitioners will discuss contemporary possibilities of the need to renew the agenda of lifelong learning, key concepts for policies and practices in Asia and Europe and what role researchers and policy makers should play in creating lifelong learning opportunities for all in Asia and Europe.
We hope you – together with other stakeholders in the field of lifelong learning – will participate in the forum. You can find more information about the programme for the forum in the left column.
Registration form and conference fee for Interested Participants (Non-Members of the ASEM LLL Hub) can be found here (CLOSED).
Partners and sponsors: The forum is organized by the Department of Education, Aarhus University (ASEM LLL Hub); in cooperation with Danish Ministry of Foreign Affairs, Danish Ministry of Education, ASEM Education Secretariat under the Indonesian Ministry of Education and Culture and Asia-Europe Foundation (ASEF).
Conference Programme // ASEMagazine #6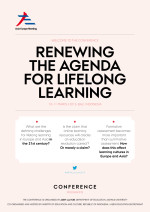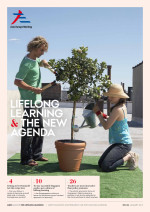 Danish Minister for Education

Christine Antorini was appointed Minister of Children and Education on 3 October 2011. The Ministry's vision is that "Danish educational institutions must offer programmes of high quality at all levels regardless of academic, personal or social backgrounds".
Indonesian Minister of Culture and Primary & Secondary Education

Dr. Anies Baswedan
Dr. Anies Baswedan was appointed as Minister of Culture and Primary & Secondary Education on 27 October 2014. The Ministry's vision is that "The students must become lifelong learners because now the world is changing rapidly. They have to learn a lifetime to keep up with the times".
Comments on content:
Revised 14.05.2018